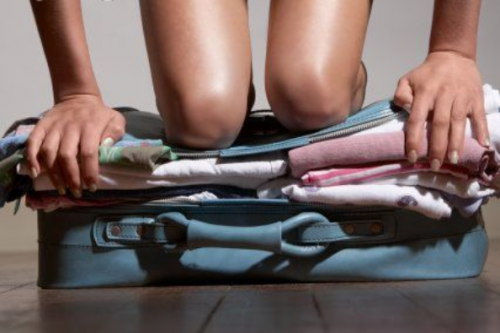 Packing for a summer holiday is relatively simple in many ways – flip flops, shorts, t-shirts, vest-tops, swim-shorts, bikinis, boom! Done! When it comes to winter packing however, things get a little more difficult, and a little heavier.
You could be going skiing, you could be going on a city break, or you could be heading out for a spot of winter sun, but whatever the occasion, you need warmth, and warmth takes up more room in a suitcase, and is heavier overall. Dragging said suitcase from home to the coach station or train station and onwards could be an issue, so I'd simply side-step all that completely and drive myself, booking a bargain parking spot for airport parking with ParkBCP, and saying goodbye to all that stress. I'm all for cutting stress completely out of the equation!
Nobody misses out with this nationwide service, so you don't have to worry if you're not travelling from a major airport, as you will find facilities to suit you, including Gatwick North parking for those travelling from north of the border. Costs cut and stress gone!
There's no getting around the fact that you're going to be taking less for more weight with winter packing, but you can be a little savvy by wearing your heaviest clothing to travel in, such as your big coat and boots, so you don't have to find room for them in your case.
I guess you also need to give a lot of thought to what it is you're going to be doing whilst you're away. If you're going skiing, are you going to need a lot of evening going out clothes, or is it more of a laid-back après-ski kind of affair? If you're heading off on a city break, are you going to be doing big nights out, or are you going to be a bit more casual? And if you're looking for winter sun, you need to combine your sunshine wardrobe with warm clothes for travelling to and from the airport, otherwise you'll freeze!
You can't just throw a few clothes in your case and hope for the best, because you're bound to make a few mistakes, however I always find that layering works well. If you're heading somewhere particularly cold, think long-sleeved tops, jumpers, cardigans, leggings, jeans, boots, and throw on some jewellery to spruce an outfit up for evening. For you guys out there, jeans can be dressed up with a smart shirt, so you don't need an outfit for every day and night like you would during summer.
Winter packing is about organization and thinking ahead, if you can nail that, you can cut down your excess luggage bill!