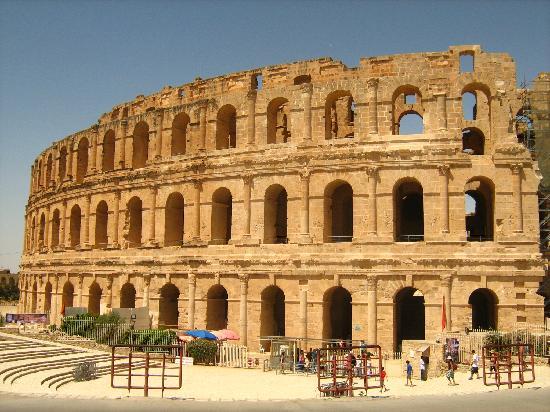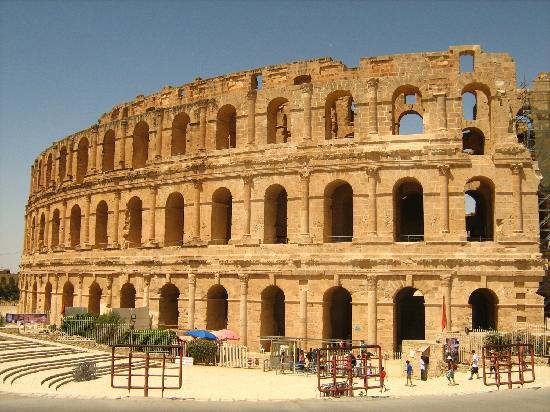 Tunisia is an intriguing and naturally gorgeous country in northern Africa. Teeming with ancient ruins and history, rolling hills, pleasant towns, deserts, and more, Tunisia is an interesting and breathtaking place to make a getaway to. These are a few of the captivating activities to fill your day with.
Going to Africa's largest street market should be an experience not to miss while visiting Tunisia. Get a silk scarf, a new pan to cook with, spices, couscous, and some chocolate for dessert all at the Nabeul Market. See where the locals stock up on their fresh produce.
Carthage is quite close to the capital of the country and a place where the ancient history buffs flock first. Founded in 814 BC this former Roman city is in a state of ruins. Use your imagine a bit and just picture how it once was so many years ago, a thriving and vast area occupied by many people. The city features a Roman amphitheatre which you can still see the remains of today. The Antonin Baths here are some of the largest Roman-built baths. This UNESCO World Heritage Site also offers great view from the top of Byrsa Hill.
Up for some more spectacular Roman architecture that will take you a thousand step backs in time? Then the El Djem Amphitheatre can be your next spot. Another UNESCO World Heritage Site, and another impressive structure to admire. This amphitheater was erected around 238 BC and is one of the biggest coliseums built seating over 35,000 people. This amphitheater is the largest in North Africa.
Blue and white, white and blue. Everywhere. A whole town colored in these two simple colors. Sidi Bou Said is a charming and picturesque town with cobblestone streets set on the marina. Have a wander around, grab a coffee with a sea view and enjoy this adorable little town on the cliff overlooking Tunis.
Attention movie buffs, the area around Tozeur might be of interest to you. You might have seen the desert  from up high during your flights to Tunisia, but not like this. The crazy, dry, desert terrains here apparently make it a great spot to film. It's also pretty deserted, so that's a good thing too. This spot is famous, you just didn't realize it. Raiders of the Lost Ark, The English Patient, two Star Wars movies and more have all filmed scenes here. If you're really adamant about finding the right spot, there some website out there that tell you the spot exactly. So yes, you can stand right where R2D2 got abducted.
Roman history is quite evident in this country and you can see more artifacts, art, and statues from this era. The Bardo Museum in Tunis is an excellent spot to get that history lesson without having to man the heat outside, although the ruins are quite remarkable. This museum is home to a collection of magnificent mosaic tiles from Bulla Regia, Carthage, Dougga, and some churches around the country. The Roman mosaic collections here are revered as one of the best collection in the world.