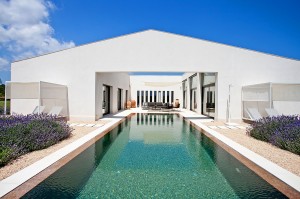 You've worked hard to get your place in the sun, but for whatever reasons you can't be there all the time. Maybe you're still looking forward to that day you can retire or you just aren't ready to leave the British Isles quite yet. Let's go through your options to see how you could be earning some extra cash flow and also how to keep your investment safe.
Insurance Options
Most standard home insurance policies will exclude properties that are left unattended for more than thirty days, so you'll need to look for secondary cover called holiday home insurance. Companies local to your property will likely be available and these will often offer competitive prices. It's important to carefully go through the terms and conditions, however, as factors that you might have thought were standard aren't necessarily included. Specialist UK companies such as UKinsurancenet are available, too, and offer a fast price quote service to get you started right away. They are generally more things to consider when insuring your home abroad such as how the weather will affect the property or even natural disasters like earthquakes.
Renting it Out
Second homes are often seen as a bigger risk to insurance companies because they could be left unattended for long periods of time. One way to counter this is to consider renting out your property when you aren't there. Depending on the location of your home, this could prove to a surprising extra money maker adding as much as £1,000 a week to your bank balance. Renting out holiday homes has become a big business now and there are plenty of websites you can try to get an idea about what you could be earning. If you do decide to go the renting route, you'll need to purchase liability insurance. This will protect you if anybody gets hurts on your property and cover any of the necessary legal costs.
You've earned your holiday home so make sure you take the appropriate steps to protect it. Better yet, it might even turn into an extra source of income that you didn't initially plan for. Are you a long time second home owner or a first time buyer? Share your experiences in the comments below.