Visitors to London, England are sure to find something they like in this a cosmopolitan wonder land that mixes modern diversion with a full array of historical sites. Now the reasons for visiting the city are many, and in some ways are created by each individual who comes here, but this article endeavors to let out a few reasons we think you should visit London. Beyond the bevy of pubs and monuments there is a pathos in London that few, if any place, can match. Some of the reasons to visit London include: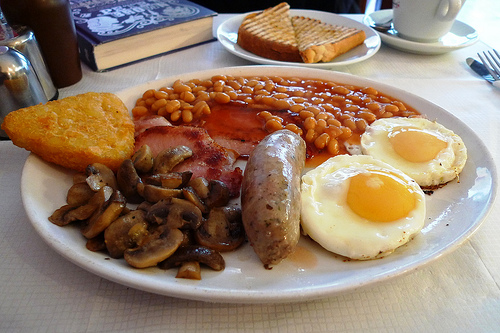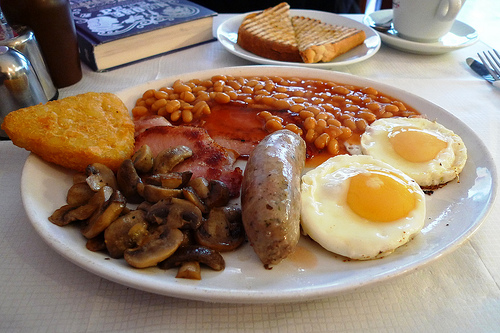 The Greasy Spoons
Okay, so we know that the world has gotten a lot healthier over the last decade. Burgers and fries are frowned upon while salads and organic vegetables are all the rage. All the latter can be found in London, but thank fully also can the former. There are plenty of great places to sit down and get a high calorie, greasy breakfast or lunch. What makes matters better is that the Brits don't bother with feeling bad for eating this way, it's just the way it has always been.
Fashion
London Town is full of edgy fashion. There is the traditional high street designer wears in places like Chelsea and Kensington High Street as well as a range of even more trendy, and thankfully cheaper options, in the North and East ends of the city. In the north, the bohemian fun of Camden Market is full of edgy clothes and printed T-shirts. While Bricklane in the easts upmarket inside of the old Truman Brewery is filled with young designers peddling their vintage wears and jewelry.
The Taxi's
London Black cabs are a well known tradition in the nation's capital. Having maintained a similar look for decades, it's a full blown tourist spectacle to take a ride in one of them… just don't go to far as taxies in London cost an arm and a leg.
Great Coffee
London is one of the world's most cosmopolitan cities! There are more than 400, 000 French men and scores more from around the globe. What this means is that you are assured to get a great cup of coffee… not some spewing blackness that you would get other places. Whatever you favourite way to have a cup of coffee there are scores of Italian, Portuguese, Scandinavian, Antipodean or French cafes to make it for you.
The Pub
No where in the world is the pub as adored as in London. Long the working man's living room, people in London regularly enjoy a little bit of libation after work. Why not take some memorable London tours to find your favourite spot in the city – be it Camden, Soho, Covenant Garden… – and go into a good old boozer while you're there, to enjoy some London ambiance as it was intended, down in the pub.