People looking for a cheaper and still lovely Mediterranean holiday would be wise to choose Croatia as a locale to visit. When in Croatia there is no better place to head to then the southern tip down to the small Mediterranean city of Dubrovnik. A picturesque town both for its lovely architecture and its stunning views over the Mediterranean Sea, including the lovely Lokrum Island, Dubrovnik offers visitors a variety of things to do. Still more to do in Dubrovnik includes: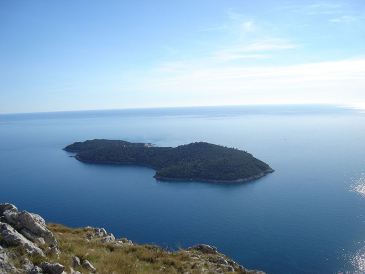 Lokrum Island
A 10 minute boat ride from Dubrovnik is the lovely Lokrum Island. Whereas some beaches around Dubrovnik can get quite crowded on a summers day, the beaches on  Lokrum are controlled by the number of people that are allowed on the island at any one time and because of that have plenty of room. If you are feeling adventurous the island even has a nude beach. There are several historical attractions as well to visit on the island including the 19th century Napoleonic Fort Royale. Views from the Fort provide fantastic visuals back over Dubrovnik's stunning old town. A trip to Lokrum Island makes the perfect day trip from Dubrovnik and water taxis leave every half hour from Dubrovnik's old port. Water taxis ferry back and forth at a cost of $4.75 until 8 pm each night.
Rector's Palace
Located between Dubrovnik Cathedral and St Blaise Church, the Rector Palace can be found at the end of Stradun in the Old Town of Dubrovnik. The rector who inhabited Rector's Palace historically lived there just for a month at a time. The Rector's Palace operated in this fashion until 1806. In contemporary times it is open to the public to enjoy its majestic qualities. Perhaps the most heralded spot inside the palace is the internal court yard which is filled with intriguing monuments and immaculate grounds keeping. On the second floor of the palace is a museum that includes antique furniture – including an intriguing collection of old clocks – and works from local artists. The Rector's Palace is open from 9 am to 4 pm daily and costs around $8 dollars.