Image Source: Pixabay
Just by hearing the word Trans-Siberian gives you goose bumps, you feel like floating in distant lands and bygone times. The Trans-Siberian route could be the true adventure of your life. How many pages and books have been inspired in the wagons of this railway? The Trans-Siberian has already passed into the category of mythical route, being the longest rail service in the world – from Moscow to Vladivostok – on the shores of the Sea of Japan. In total there are 9288 kilometres, crossing 8 time zones.
And because every great journey begins with good planning. On a trip of these characteristics, planning becomes essential. Here are some tips to keep in mind in your Trans-Siberian railway holiday planning & booking, to have the experience of your life:
1. Plan Your Route
It is important not to confuse the original Trans-Siberian route – Moscow to Vladivostok – with the rest of existing variants, from Transmongolian to Transmanchurian, which runs parallel to the original line, but a few hundred kilometres to the north. Many times it is advisable to hire for this type of trip some travel agency that is dedicated exclusively to organise this route and plan a trip completely designed to your liking.
2. What About Visas And Travel Insurance?
Being three different countries, you have to get three different visas. This can take time and sometimes the process seems endless. If you have ever experienced having to arrange visas, you know what I mean. The easiest way could be to hire a company that is dedicated to organising this type of travel; not only will you get the visas, but you will be insured and advised.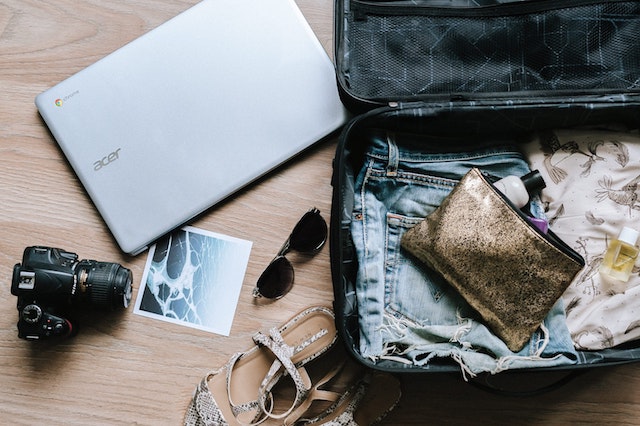 Image Source: Unsplash
3. The Essential Luggage
On a trip of these characteristics, it is necessary to be extra wise at the time of deciding what we should take. What should we take into account? Among other things the time of year, as temperatures can range considerably. It is advisable that you wear several layers of comfortable clothing – ideally one really warm jacket like the ones that are popular among mountaineers – especially during winter travel. In addition to your main bag, I would suggest carrying a daypack, small enough to have on your seat or berth on the train and can be used to keep your valuables and items you need to get hold of most regularly. Don't forget your multi-country socket adaptor. Also bring with you an extra rechargeable battery, as the power sockets on the trains don't always actually work. Place all your gadgets and the cables for those gadgets in one bag. There are articles you can find online providing some advice for a long train journey, which might help you to prepare accordingly.
4. List Of Ideas For Enjoying Long Journeys:
– Sleep or rest
– Stretch your legs during long stops
– Plan the next step by reading a travel guide
– Watch a film
– Enjoy contemplating the landscape through the window of the train
When you organise a trip of these characteristics, sometimes you may have the feeling that it can be too much a nightmare. Between the paperwork, booking tickets, hotels, etc. That's why it's best to find out the best way to prepare your trip and find a tour operator that has great reviews.