If you're headed to Dubai, you're in for a life-changing trip. Dubai is a modern and bustling city, full of cutting-edge art and architecture and brimming with rich culture, not to mention some awesome shopping opportunities. But at some point, you may find that you need a break from the impressive concrete jungle. And despite what you may think or have heard, Dubai is home to some of the wildest nature spots in the world. In fact, so many that you might find yourself overwhelmed when trying to choose what to do. So have a look at the following 5 nature activities that will give you a glimpse of Dubai's wild side.
Go for a wild ride
You don't have to go to Africa to experience an awesome safari—look no further than Sir Bani Yas Island. This island is located just off the cost of Abu Dhabi and not too far from Dubai and is home to the Arabian Wildlife Park, and is inhabited by thousands of wild creatures, including:
• giraffes
• goats
• gazelles
• hyenas
• cheetahs
• jackals
• wild cats
• skinks
• dugongs
During your stay, apart from safari, you can also participate in horse-riding, kayaking, sailing, falconry, mountain-biking and archery. What's more, there are three luxury resorts in case you want to really get to know the island, but day trips are also great if you just want a taste. And you don't have to spend a ton of money either, with Flydubai you can find tale affordable and comfortable daytrips within the region.
And for you history lovers out there, you'll also find the ruins of Christian monastery that dates back to the 6th century AD.
Desert safari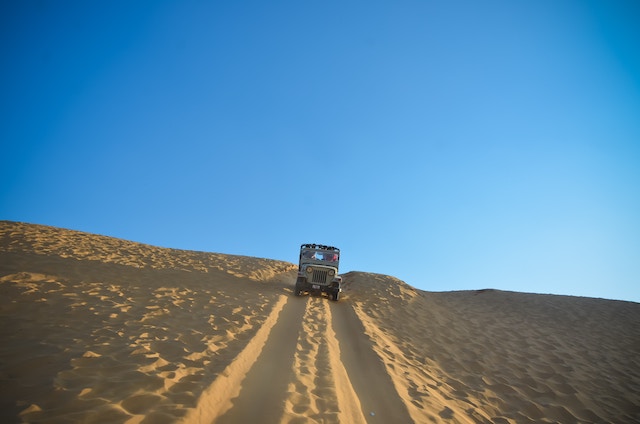 Photo by Digjot Singh on Unsplash
This is a must if you go on holiday to Dubai, don't let the green of the city fool you, Dubai is a desert city. The desert was what this modern, innovative and world-class city sprung from. Before the awe-inspiring architecture, high fashion, and luxury hotels, there was sand, sand and more sand. There are a plethora of different desert safari tours available in Dubai. On most of the safaris you will be picked up at your hotel and enjoy a comfortable ride to the desert, leaving the modern city behind and going backwards through time.
While on safari in the desert you can go dune-bashing, a trip in a Land Cruiser that speeds up and down the dunes a totally wild ride, imagine the sand version of tubing. You can also choose trips that focus on camel riding, and on most safaris you'll be treated to traditional Arab cuisine. You'll have to check out the different companies to choose the experience that suits you best.
Dubai Miracle Garden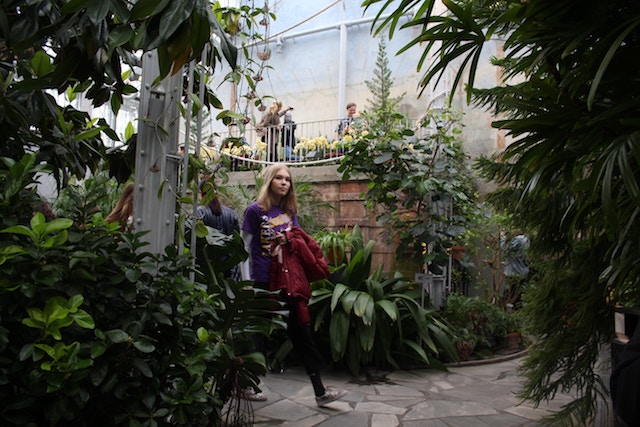 Photo by Hanna Zhyhar on Unsplash
If you want to see the natural side of Dubai, you don't necessarily have to step outside city limits. That's where the Dubai Miracle Garden comes in. See just how green this desert city can be by a visit to these world-class gardens that occupies more than 72,000 square metres, making it the largest natural botanical garden in the entire world. While you're there, you'll see hundreds of millions of flowers and you can take a stroll through the butterfly garden that is home to over 15,000 butterflies.
Head there after the sun goes down and you'll see this garden oasis lit up by glowing strings of decorative lights.
The Green Planet
Here's another nature activity for those who would like to stay within the city limits. The Green planet is actually an indoor rainforest, protected by a large transparent dome. You'll see over 3,000 species of animals and plants that originally come from South America; a much more affordable way for European residents to experience the sights and sounds of the Amazon. And in case you didn't guess it already, this is a wonderful place to go if you are travelling with children. Your little ones can even get to be a zookeeper for the day and follow around a real animal caretaker for an up-close (and totally safe) experience with some of the animals.
Bu Tinah Island
A hop, skip or a short flight away with cheap air tickets from Abu Dhabi, you'll have to travel a bit further if you're going from Dubai, you'll get to experience something that only a few people are allowed to see.
Bu Tinah Island is part of the Marawah Marine Biosphere Reserve, the first and largest UNESCO marine biosphere reserve. Since few people are allowed on the island, it's certainly more difficult to get your ticket there, but if you're serious about nature, then you won't want to miss it. While there you may see endangered turtles and the oh so delightful dugong.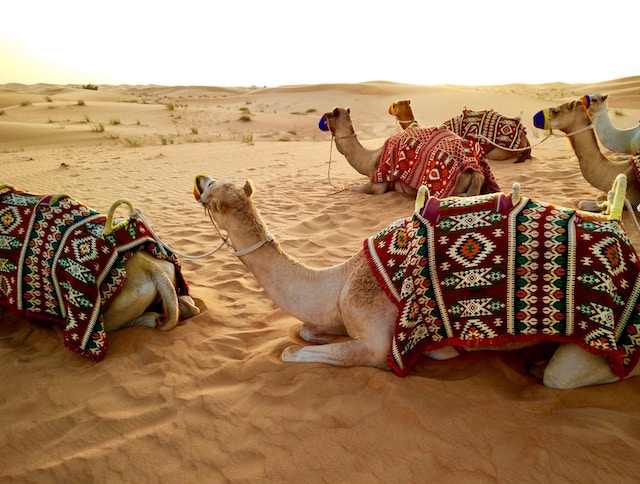 Photo by Fernando Jorge on Unsplash
So there you have it! The city of Dubai is an amazing place that requires more than a few days to explore. But if you need a bit of a nature break while you're there, you'll find plenty of ways to find a respite from the concrete jungle. Whether you go on a safari, head to an island, or even find a natural oasis within the city, you'll be delighted by the wild part of Dubai just as much, if not more than its urban side.