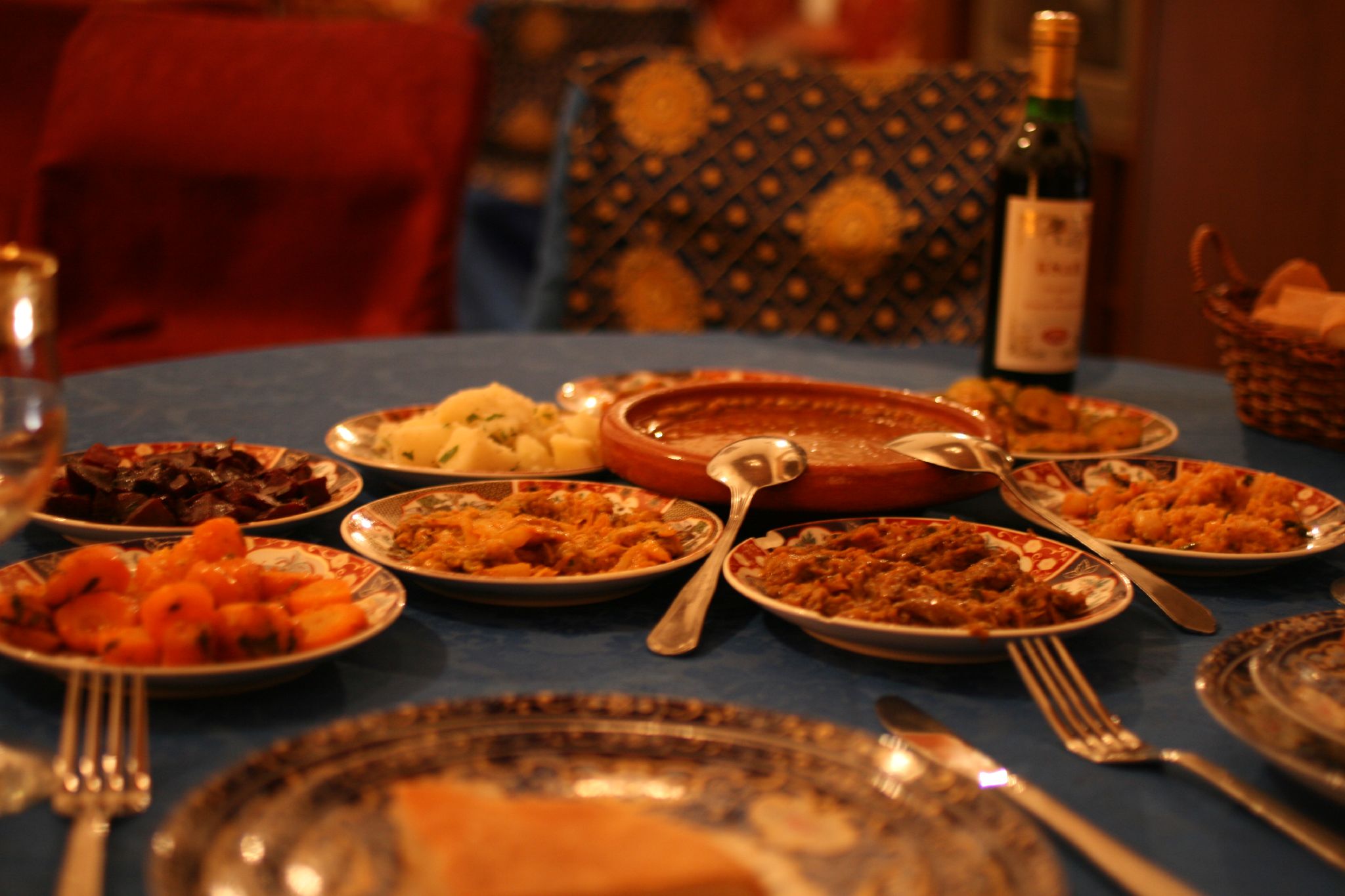 If you fancy yourself a bit of a foodie, then one of the places that should be on your bucket list to visit is Morocco. This country at the northern tip of North Africa is full of incredible ingredients, tastes, flavors and aromas, so if you're looking to go on a holiday and experience first hand some of the finest cooking the world has to offer, travel to Morocco.
Although you might think it's not worth traveling so far simply to experience some local food when you could just pop over to your nearest North African restaurant, we're here to prove you wrong. With holiday experience providers like Encounters Travel you can experience authentic Morocco for less than you'd expect, and a significant part of immersing yourself in the cultural experience can be found in getting up close and personal with the country's cuisine. For your enjoyment, we've created a list of local delicacies that are going to get your taste buds watering and your imagination so fired up that you'll have no choice but to book a flight and take yourself around a foodie trip of Morocco.
Tagine
It doesn't get any more traditional than this. A tagine is a round clay pot with a conical lid, and the food that can be cooked inside one is bound to be delicious. Generally speaking, ingredients include chicken, lamb, chickpeas, chili, turmeric, and a little bit of drizzled lemon.  The trick to any good tagine – as with any good British stew – is to cook it slowly and delicately so that the liquid doesn't boil. If it boils, the meat goes tough instead of having that essential melt-in-the-mouth quality.
Authentic Couscous
Have you ever tried couscous at home in the UK and wondered what all the fuss is about? Well, the reason for that is that you've never tried authentic Moroccan couscous. The best way to eat it is to cook a stew of delicious spiced meat and vegetables, and then to steam the couscous over the top of it. You then serve the couscous over the meat stew, and serve the vegetables on the side. For a truly authentic experience, garnish the dish with a buttermilk drizzle.
B'Stilla
Fancy a main meal that's a little bit sweeter? Try this quintessential Moroccan meal that takes inspiration from Farsi cuisine. It's essentially a pie made from a blend of pigeon meat, almonds and eggs, and the pastry is a finely layered masterpiece of coddle. The whole thing is topped with a fine dusting of icing sugar and cinnamon to give it a sweet edge.
As you can see, the food of Morocco is simply divine. Although you could just sample the recipes from this Pinterest board from your home, it won't come close to getting off the plane in Morocco and experiencing it for yourself.