From its rich Celtic culture to the breathtaking beauty of its varied landscapes, Ireland is a travel destination that lives up to its nearly mythic reputation. The Emerald Isle really is that green, the sights are truly spectacular and the people are genuinely friendly. Despite its small size, bustling cities and sprawling suburbs, Ireland still boasts stretches of roads and trails where visitors can feel as if they have the island all to themselves. Those seeking a more sociable travel experience have only to walk into a neighborhood pub to feel right at home. Whether spending the night in an ancient castle, cycling along a coastal headland or viewing Celtic artifacts at a world-class museum, Ireland casts a spell of enchantment on every visitor.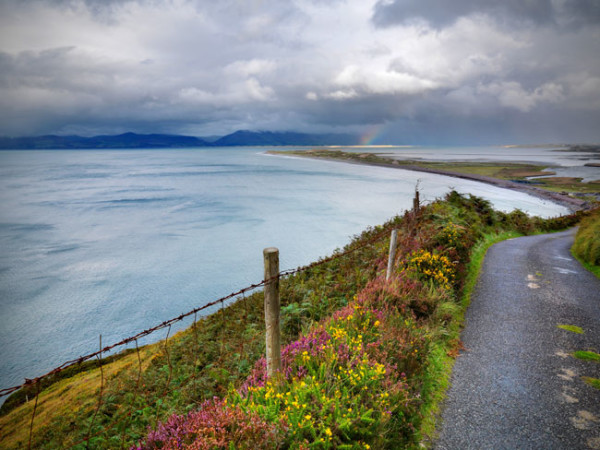 Politically, Ireland is divided between the Republic of Ireland and Northern Ireland, a part of the UK. Our selection of the best places to visit in Ireland covers the entire island.
Galway
West Ireland's largest city, Galway is best known for its art galleries and shops, most of which are located along the winding lanes and cobblestone streets of the city's charming medieval quarter. With several live music venues and a thriving pub scene, Galway is considered a major center for traditional Irish music as well. The harbor city is also known as one of the few places left in Ireland where the Irish language is still spoken on the streets. Full of fun, history and culture, Galway is an ideal destination for any visitor seeking a true Irish travel experience.
Aran Islands
Located off the west coast of Ireland at the mouth of Galway Bay, the Aran Islands of Inishmore, Inishmaan and Inisheer have attracted visitors for centuries. Isolated from the mainland, inhabitants on the islands have maintained a more traditional lifestyle than in other parts of Ireland, offering visitors a glimpse into the country's rich past. With no more than 100 vehicles allowed on Inishmore, the largest of the three islands, horse-drawn buggies carry visitors by stone farm cottages to enjoy spectacular views from limestone cliff tops. Inishmore has a 2,000-year-old stone fortress perched atop a 90-meter (300-foot) cliff that's well worth exploring too.
Dingle Peninsula
The Dingle Peninsula encompasses the westernmost tip of Ireland, offering visitors the appeal of a far-away destination with the convenience of a nearby town. The landscape is dotted with remnants of Bronze Age settlements, prehistoric stone markers and more than 500 monastic stone huts. The monks who dwelt in the so-called beehive huts, or clocháns, helped keep learning alive during the Dark Ages. Surfing and windsurfing are popular activities on the peninsula's beaches. With fine restaurants, good accommodations and a lively pub scene, Dingle Town offers fun and relaxation at the end of the day.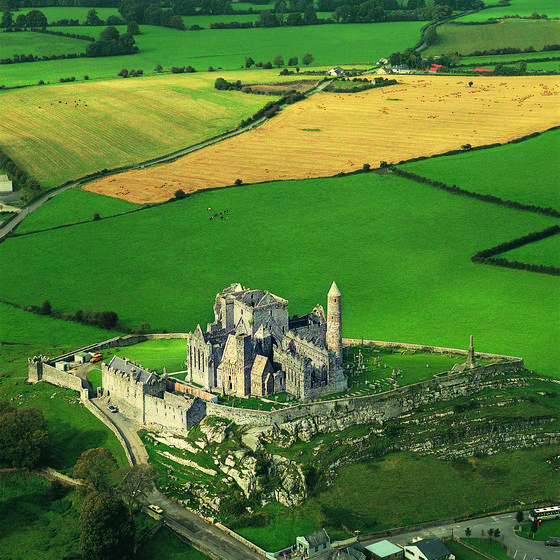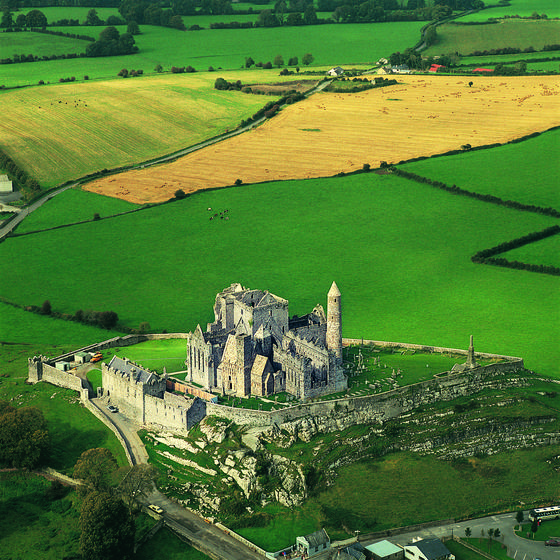 Glendalough
Just a few km to the south of Dublin lies Glendalough, a monastery founded in the 6th century by St. Kevin, a hermit monk who figures prominently in traditional Irish legends. Once a chief pilgrimage destination in Ireland, Glendalough continues to attract visitors from around the world. Situated near two lakes in a glen surrounded by forests, visitors are drawn by the area's scenic beauty as well as its rich history. The largest structure in the monastery is an unfinished 9th-century cathedral, but it's the Round Tower that many visitors find the most striking. Equipped with a pull-up ladder, the 30-meter (110-foot) tower served as a last-resort refuge during Viking raids.
Dublin
The capital of Ireland, Dublin is home more than a third of the nation's population. Unlike other major European cities, there's a laid-back atmosphere in Dublin that makes it feel less like a metropolis and more like a small town. While there are plenty of cultural attractions to delight the most avid sightseer, unplanned rambles through the city can be just as rewarding. Book of Kells housed at library at Trinity College is a must-see for lovers of art and literature. From historic cathedrals like Christ Church and St. Patrick's to the Guinness Storehouse and the pubs in Temple Bar, Dublin is a city that invites exploration.