Planning for a long overdue family holiday? If you prefer a mix of urban vibe and nature, Sydney is the ideal place to be as the fun options that will keep you and your family inspired and entertained in Sydney never run out. Fly to Sydney for some quality family bonding time! Here's the top five activities on our to-do list for Sydney:
1. Taronga Zoo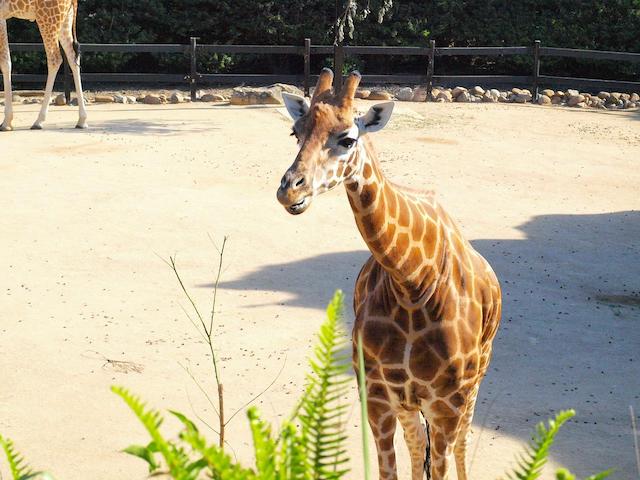 Situated on Sydney Harbour overlooking the views of the iconic Opera House and the Harbour Bridge, the Taronga Zoo is one the best places for your kids to explore Australian wildlife in Sydney. The zoo is frequented by tourists every year, amounting to about 1.5 million visits a year. With an area of 28 hectares, it has been home to a variety of animals for the past century. Expect to meet the feisty and vivid flora and fauna of Australia! The zoo has different zones, such as Tiger Trek, Elephant Trail, Serpentarium, and more. Say hello to lulling koalas, slithering snakes, high-spirited chimps, waddling penguins while you venture forth into the zoo. Besides the meet-and-greet with adorable animals, you and your children can engage in other activities, such as rope climbing and an intimate session called Pat a Pet with a friendly, petite animal. You may even end up returning home with a rabbit or guinea pig!
Opening Hours: 9:30 am – 4:40 pm
2. Sydney Tower
Standing tall at 250 metres, Sydney Tower is the tallest structure in the city and offers stunning views of the cityscape. Although the tower is standing at a staggering height, it only takes 40 seconds in the double decker lifts to ascend to the top. In the indoor observation deck emerges the panoramic view of the sprawling city, including the Opera House, Harbour Bridge, towering skyscrapers and radiating roadways. At this height, the Blue Mountains which are 80 km away also fall onto your horizon. Be sure to check out the 4D cinema for some visceral sensory experience. Your ticket to the tower already includes entry to the cinema and shows run every 10 minutes. There is a rotating restaurant where you can treat your family to a buffet. It takes 80 minutes for a full rotation. As one of the most popular attractions of the city, the tower becomes packed over weekends and holidays. Go on weekdays if you want a less obstructed view!
Opening Hours: 10:00 am – 6:00 pm
3. Luna Park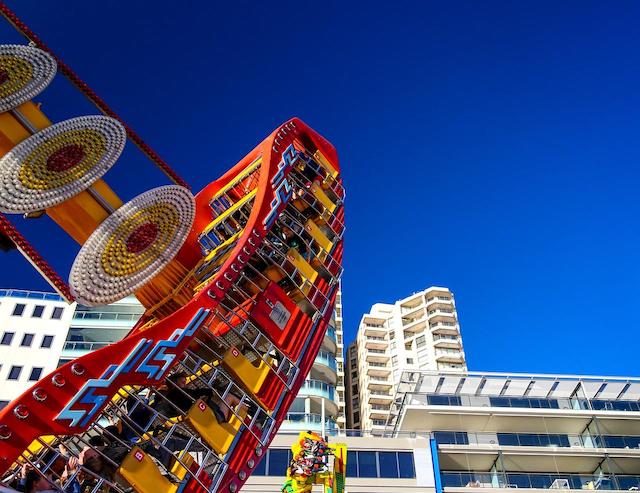 Sitting on the lower North Shore at Milsons Point, Luna Park is a heritage-listed amusement park. The park is a great destination for your children, as you are guaranteed a fun-filled day. The entrance is a giant grinning face. You can enter the amusement park for free. Once inside, you can buy tickets for different rides. Alternatively, if you are the thrill-seeking type, it's completely fine to walk around and grab some snacks along the way. If you totally love rides, buying unlimited ride passes online beforehand is your best bet. Before buying, you may want to check the maintenance schedule and the restrictions of age and height. There are a variety of rides you can explore. Some highlights include Wild Mouse (a roller-coaster), the ferris wheel, Supernova (a mid-air 360° spin on a giant tower), Happy Swing, etc. During winter or some holidays, the amusement park will have some thematic arrangements. There may be a pop-up ice skating rink or Halloween embellishment.
4. Cockatoo Island
Cockatoo Island is an UNESCO heritage site, perfect for a cultural day for a family getaway. The island has a long history of ship building, among other wartime stories hidden beneath its modern surface. Among the other tales and origin stories of the island, its darker side is it used to be a reform school for girls for a period of time. An institution called Biloela, literally meaning black cockatoo, was an orphanage for girls who had committed petty crimes to rehabilitate themselves.To discover the heritage of this quaint island, join a tour to learn all about the early settlement history in Sydney. It can be a fun yet educational outing for your kids! If you are going around the New Year's Eve holiday, there's no better spot for the fireworks display than this island. Book accommodation ahead of time to secure a place!
The entry to the island is free. To go to Cockatoo Island, take a public ferry from Quay Circular or Bangaroo.
Opening Hours: 10:00 am – 4:00 pm (Visitor Centre)
5. Water Sports at Bondi Beach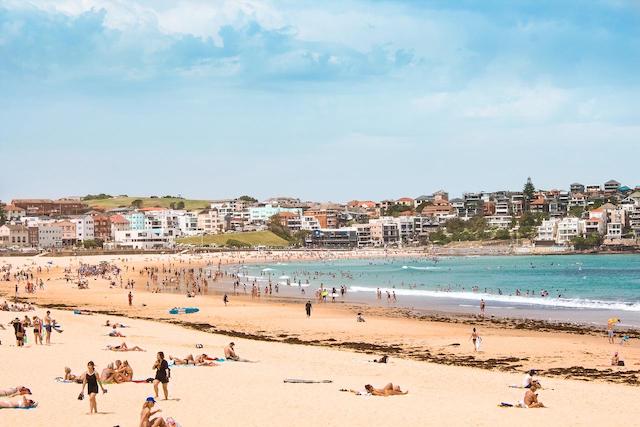 Sydney's iconic beach, the Bondi beach, is a popular weekend getaway for locals and a must-go attraction for tourists. Particularly if your children love water sports, the Bondi beach is the perfect place to be. Surfing is almost a national sport here in Australia. This beach is an ideal starting place for beginners, as the waters are not rough in the area. You can also go to surf companies and join their class to learn surfing with your family. Besides surfing, other exciting options include stand-up paddleboarding, kayaking, snorkelling, skiing, etc. There are companies around that offer courses to get you started. If you and your children prefer soaking up the sun or building sand castles, the long white sand beach has got you covered! Spend half a day at Bondi beach for some quality family time!
Explore Sydney's endless discoveries that lead to moments of joy and growth as a family! Choose Cathay Pacific as your carrier for its award-winning inflight service, safety and quality reassurance. Book a flight now and embark on a heartening family trip soon! Cathay Pacific fly you to your desired destination ensuring you land well-rested, so that you can delve into your trip right away. Are you ready for the trip now? Plan it ahead of time to get the most out of the city!