Should I enumerate all of the advantages of a good sleep during the flight? I think it's not necessarily. We all want the similar things: to look fresh and good after a flight, enjoy watching a movie, listen to music, etc. I personally tried so many tips on how to achieve this, that I consider myself to be a kind of an expert. So I assure you that you can have a stress-free trip and look refreshed after it, even if your neighbour is a persistent chatterbox, and the kids across the aisle are unbearable.Check out the Tips for Getting Better Sleep on a Plane:
1.Reserve the window seat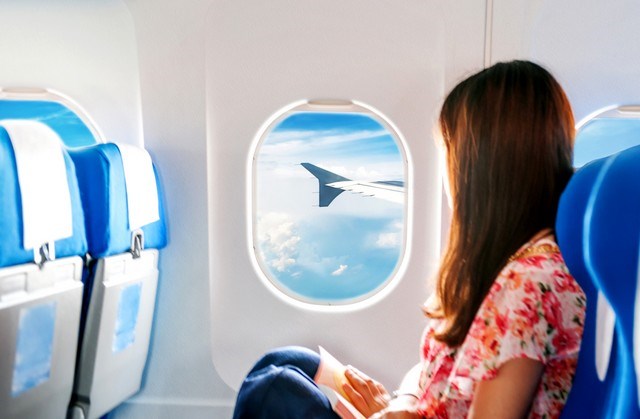 This is the tip that I found out from my own experience. It is a common thing to fall asleep and then suddenly wake up and find yourself on a stranger`s shoulder along with your mouth wide open. A pleasant bonus – if your neighbor is a cutie and it is a good pretext to start a conversation. But still it is quite an embarrassing situation. When your seat is near the window you can lean on the wall, so you won`t disturb your neighbor. Another good reason to choose this place is because people won`t wake you up as they try to past you on their business.
2. Wear loose clothes
Wearing loose fitting clothes during a trip will make your staying in the restricted space of the plane`s board more comfortable. Choose the clothes made of nice and soft sort of fabric which is not tight and don`t cut off your blood circulation. Probably you`ll have to wear clothes in layers. One can never guess right whether it will be too hot or too cold on board, so you have to be prepared for it. Moreover, the weather in your destination point may also be different from your expectations. If you have a long-haul flight, it is quite okay to change into some comfy casual clothes, especially if you are to look official when you arrive.
3. Take headphones
This is a must-have thing on board for every passenger who wants to sleep well on board. I think you`ll agree with me that it is better to sleep with the music playing in your headphones rather than listening to your neighbors` conversation and kids` laugh. Download some peaceful and sweet tracks that will help you shut down from the noise and bustle around you. If headphones are not the option for you, a pair of good old fashioned ear plugs will become your salvation.
4. Bring a small carry on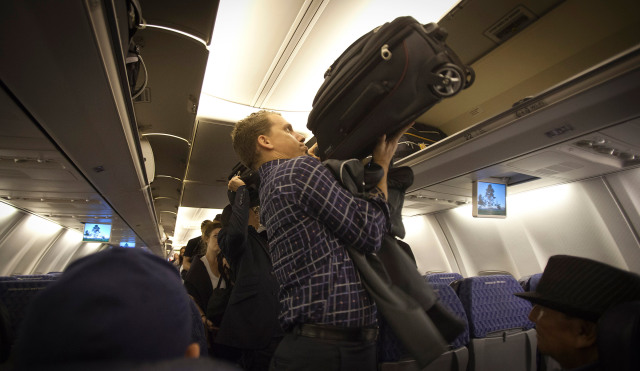 Having many over-spilling bags as your hand luggage presupposes storing them under your seat. I advise you to put everything into a bag with zips and put it into the overhead compartment. Hence you are less likely to leave some small things on board, and which is more important, you`ll have more space to stretch your legs and sleep more comfortably.
5. Seats to avoid
As in any means of transportation there are some seats that you`d better avoid. On a plane you should keep away from seats near the bathrooms, in the gallery and the wings. These places are always busy and lively, so you`ll be constantly disturbed and prevented from sleeping. Take care about this when you book or buy your tickets.
---
Image by archer10 Under Creative Common License.