Geysers and hot springs are natural features resulting when ground water is heated by geothermal forces and brought to the surface. They provide a spectacular sight of boiling water eruptions, vivid colors and strange formations. However, for the hot spring aficionado, the greatest pleasure comes not from just looking at the spring, but from getting into the water for its therapeutic powers. Find out which of the famous geysers and hot springs on this list are for viewing and which are for bathing.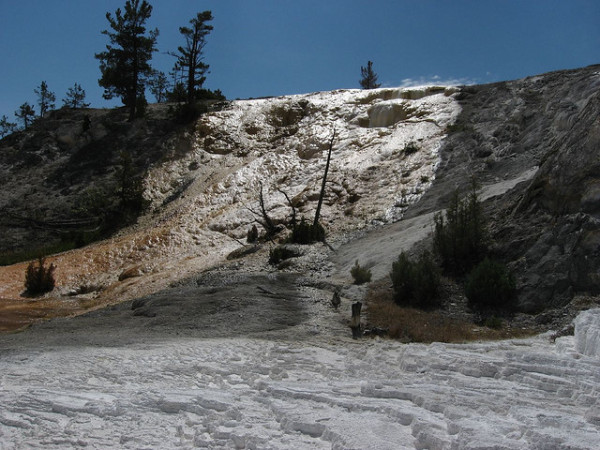 Beppu
Beppu is one of Japan's most famous hot spring resorts with the largest volume of hot water in the world apart from Yellowstone in the United States and the largest number of hot spring sources in Japan. Beppu contains 9 nine spectacular hot springs, which are sometimes referred to as the "nine hells of Beppu", and are for viewing rather than bathing. The most photogenic of the nine hells is the "Blood Pond Hell" featuring a pond of hot, red water.
Rincon de la Vieja
Rincón de la Vieja is an active volcano in north-western Costa Rica. Its name means "The Old Woman's Corner", a reference to a local legend about a girl whose lover was thrown into the crater by her father. The last serious eruption was in 1983. Large number of hot springs and areas of bubbling mud are found on the slopes of the volcano. The mud has minerals and medicinal properties used in cosmetology.
Valley of Geysers
Situated on the Kamchatka Peninsula in the Russian Far East, the Valley of Geysers is the second largest geyser field in the world. The Valley of Geysers was discovered in 1941 by local scientist Tatyana Ustinova. Since then it became a popular tourist attraction in Kamchatka. The Valley of Geysers has suffered significantly from a landslide in 2007 which buried about half of all geysers. Nevertheless, the Valley is still alive and attracts a lot of interest from scientists and tourists.
El Tatio
El Tatio is a famous geyser field situated within the Andes Mountains of northern Chile at a height of 4,300 meters (13,780 feet). The climatic conditions and high altitude make the geyser field one of the most extreme environments on Earth. With over 80 active geysers, El Tatio is also the largest geyser field in the southern hemisphere and the third largest field in the world. Despite the icy cold weather many visitors take a dip in the hot springs.
Rotorua
Rotorua sits on the shores of Lake Rotorua of New Zealand. It is known as the thermal wonderland of New Zealand. There are numerous geysers and hot springs in and around the city. Many of these are in parks and reserves. Natural eruptions of steam, hot water and mud occasionally occur in new locations. Nearby Wai-O-Tapu has many famous hot springs noted for their colourful appearance, in addition to the Lady Knox Geyser.
---
Image by Ken Lund, Ken Lund under CC License.