Bangkok is a city that has long held the imagination of the west as one of the world's wildest, most open cities. A place where all pleasures are indulged for a price, it has become truly an adults play ground. For those who are not interested in Bangkok's more risky side there is still much to see and do including soaking in this Asian capitals reserves of culture and art. A visit to Bangkok will definitely give its visitors the chance to experience a great city with so much to do. Yet more to do in Bangkok includes.
Bangkok Art & Culture Centre
Wang Mai, Pathum Wan
Perhaps Bangkok's most intriguing art space is the Bangkok Art & Culture Centre. (BACC) Often likened to New York's Guggenheim Museum both for the building's exterior appearance and for the cutting edge art inside – that ranges from classic paintings hung, varied performances, to audio visual shows. The BACC is well known for daring art that pushes the envelope in terms of aesthetics and cultural significance. Visitors love to enjoy this gallery as it is a welcome refuge from shopping and bar hopping in the city and it allows them to enjoy some contemporary culture. The BACC is open Tuesday through to Sunday from 10 am to 9 pm.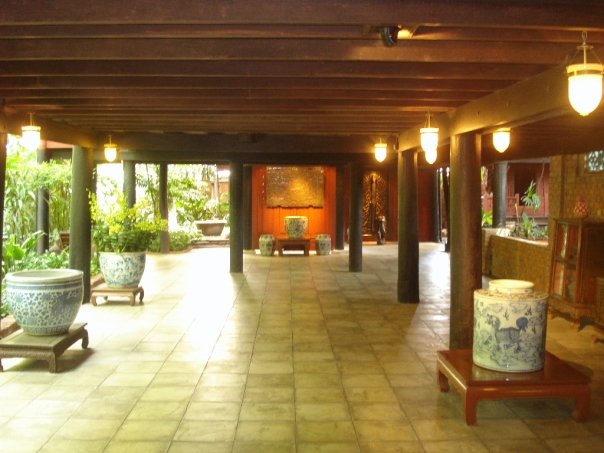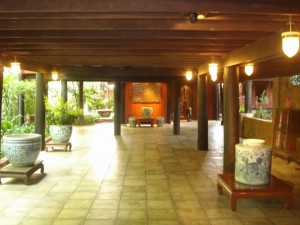 Jim Thompson House
1 Pathum Wan
Post World War II a New York architect by the name of Jim Thompson came to Thailand and resurrected Thailand's failing silk industry. With this success he built himself a massive home that has more than 6 buildings including a massive study, guest house and a lavish building for gatherings. What gives the Jim Thompson home intrigue, beyond just exhibits of how the silk industry operates, is the fact that Jim went on a vacation and was never heard from again. Being an architect Jim developed an aesthetically pleasing home that is of intrigue in of itself. Visitors greatly enjoy the houses grounds and the in house café. The Jim Thompson house is open from 9 am to 5:30 pm and costs around $3 dollars for admission. To find the house, which some visitors say can be a little difficult, take the sky train to the National Stadium Stop and head due north from there.