The state of Nevada is now known as the gambling capital of the world, and Reno is where it all started (legally) in the 1920s. The bright neon lights of Reno's many casinos have beckoned keen gamers for many decades, with the Eldorado being one of the most popular places for guests to challenge Ol' Lady Luck.
Yet there is a lot more to see and do in Reno than visit its famous gaming houses. Here's our guide to The Biggest Little City…
Getting to Reno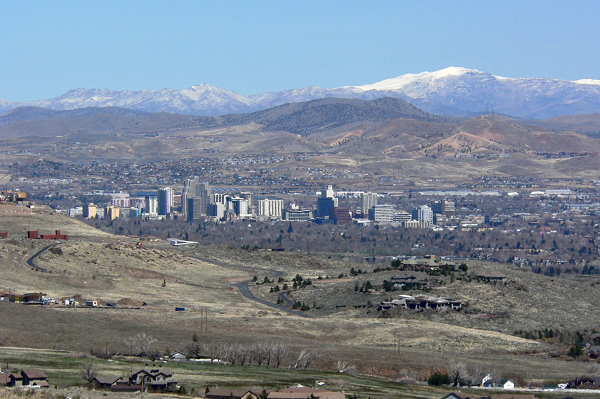 If you want to come to Reno via Las Vegas don't be fooled by the fact that they're both known for their casinos and neon lights, as well as the fact they're both in Nevada. In fact, Reno is about an eight-hour drive away!
If you're travelling from Las Vegas in a car, take the US-95 and drive north to Fallon, then go west on the US-50 to Fernley, and keep going west on I-80 West until you reach Reno. If like the desert, then you may find the long drive fun. If you're a passenger and you have no interest in landscapes, then you can always play Red Flush casino games to win some extra spending money and to get yourself ready for the famous felt-green tables.
If you want to travel by plane, then you're in luck as most major airlines serve Reno-Tahoe International Airport. You will find non-stop flights to and from Chicago, Phoenix, Denver, Los Angeles, San Diego, San Jose, Portland and Seattle.
For the lowest fares, we recommend avoiding flights into Reno on Friday, and out of the city on Sunday.
To get directly to and from the airport, you have a choice of rental cars, taxis, buses and more. All of these ably serve most gambling, shopping, and dining needs.
Things to do in Reno
Besides casinos, there are many things to keep you busy and happy during your stay in Reno. For a touch of culture and history, there's the Nevada Museum of Art. The current building opened in 2003 and was designed by Will Bruder Architects; a company renowned for their modern ideas and beautiful buildings.
If you'd like a nice stroll, then Idlewild Park is the place to go. While there, you can take in Reno's Municipal Park Garden, a driving range, and various walking trails. For the kids, there's a seasonal adventure playground and a skate park.
Casinos and restaurants
The most popular casinos include the Atlantis, Eldorado, and the Silver Legacy and these have great reviews on TripAdvisor. The tropical-themed Atlantis offers a wide range of dining options. These include a great value (only $13!), a steakhouse, and a pizza restaurant, equipped with a real Italian pizza oven.
Peg's Glorified Ham n Eggs also comes highly recommended by both locals and visitors, as does Pirate's Pizza.