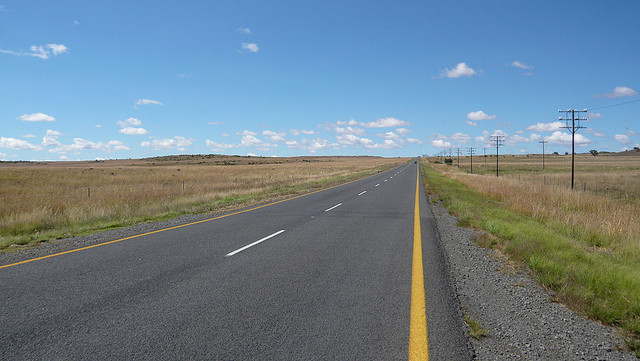 A European road trip is a fun, budget friendly way to see a lot of Europe in a short space of time. The continent is full of picturesque scenery, quirky venues and globally revered historical destinations, making it the perfect place to soak up the sun, and a little bit of culture along the way. To make the most of your journey, plan your itinerary in advance, and make sure that you don't forget these road trip essentials.
GPS
Maps can seem rather romantic, but they're just not worth the time it takes to fold and refold them. If you want to enjoy the scenery as you pass, get your hands on a GPS and let it guide you. Not only will a GPS make sure you get where you need to be, but most will warn you of traffic jams and offer alternative routes, so that you don't spend the majority of your holiday nose-to-tail with the car in front. You can also use them to find the nearest shops, hospitals and historic monuments, making them worth their weight in gold.
Maps
Yes, that's right, we did just recommend that you get your hands on a GPS and avoid maps at all costs. However, we all know that anything technological can have a tendency to be unreliable. If your GPS loses its signals in the Swiss Alps, a good old-fashioned map can be a godsend.
European Insurance
Your car is unlikely to take your holiday into account: if it's going to breakdown, it will breakdown. To avoid being stranded at the roadside in a foreign country, European insurance is imperative. Make sure that you check, and if necessary upgrade, your policy before you even think of crossing the sea. It's a good idea to carry proof of your insurance with you to make sure that you have access to any services you might need.
A Camera
Most phones will have this covered, but whether you prefer to use your mobile or a traditional camera, make sure you can document your travels as you go. Remember to take batteries if you need them, and an in-car charger if you're using your phone. Memories are all well and good, but your family members and friends are going to want to see evidence of your adventures on Facebook, and in a few years' time you'll have great fun looking back over your photos.
A Playlist of Your Favourite Music
Before you even think of leaving the house, make sure that your phone or iPod is fully stocked with all of your desert island tunes. Although you'll spend most of your time talking, when the conversation runs dry you'll be glad of your music. If you're travelling with friends, make sure that you all do the same, so that everybody gets a turn listening to songs that they like. Laptops and portable DVD players are also great for keeping everyone entertained.
Once you've got the essentials and loaded everyone into the car, all that's left to do is have fun.