Kuala Lumpur is a huge and well developed metropolitan city and it also is the capital of Malaysia.  The metropolitan city has a combination of religions and cultures with Malaysians, Indian and Chinese. Over 8 million and above people where living in the greater KL city. There are lots of attractions in KL for holiday tourist and Kuala Lumpur is also well-known as a shopping Malls and shoppers heaven; there are many massive shopping malls are there for those who love shopping.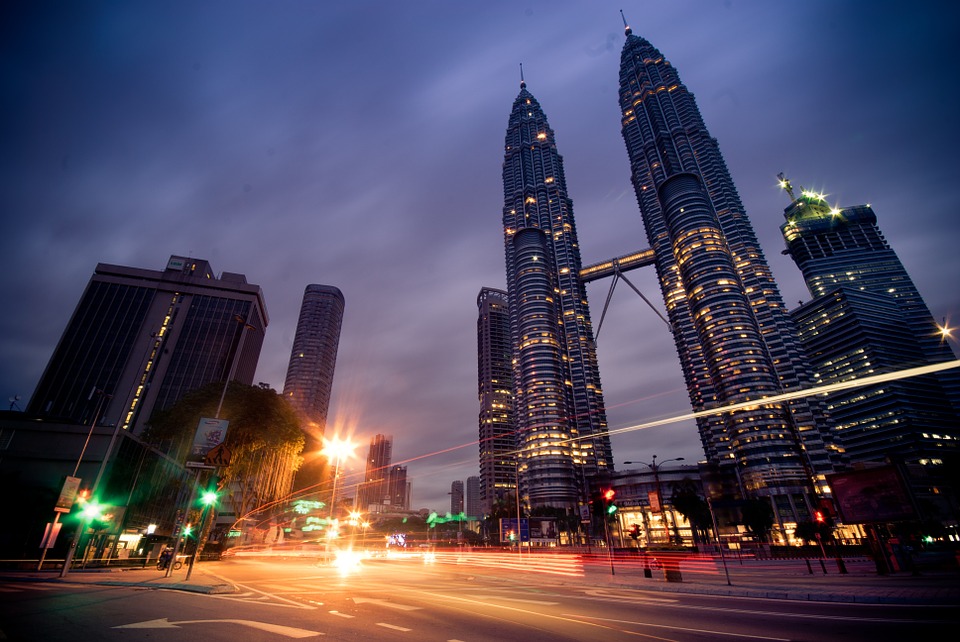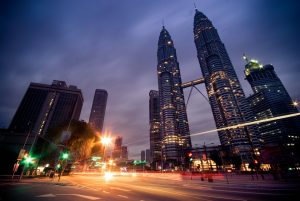 Royal Selangor Visitor Centre
The Royal Selangor Visitor Centre is one of the world's largest pewter industrialists situated in 8kilometer away from the city.  The Royal Selangor Visitor Centre is the perfect place for all age groups. Royal Selangor Visitor Centre is offering an insight into the history and participate tourists in pewter activities. The glass front house is filled with air-conditioned and gives an awesome view of the awe-inspiring garden. The gallery shows the metalworking stages, the pewter scientific aspects and also its very main thing to use and benefits. The main attractions in KL are the "School of hard knocks". The Chamber of Chimed is the most favored tourist attractions in Kuala Lumpur. Royal Selangor Tourist Centre is the best spot to study about pewter, like both as a stunning piece to be loved and as a craft.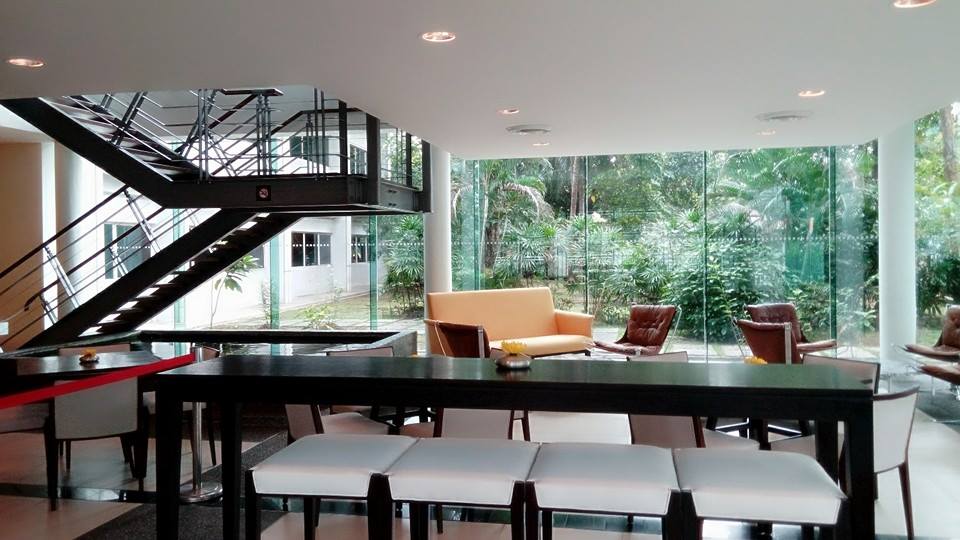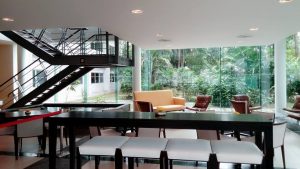 Aquaria Kuala Lumpur City Centre
The Kuala Lumpur Aquarium is one of the biggest tourist attractions and also one of the most visited tourist attractions in KL, located on under the exhibition center of KL Convention Center. This aquarium lies within walking distance of the well-known city center of the Petronas Twin Towers. The aquarium is home to more than 5000 sea faunas, including rare sea rays, tiger sharks, turtles, piranhas, and many other creatures of the at the bottom of the sea flora and fauna. One of the most famous is jumping with sea predators, in a well-protected sea cage under the control of professional divers. Fish treatment for feet cracking by small Garra rufa fish that eat hard bits of human skin, it is also very popular in Aquaria Kuala Lumpur City Centre.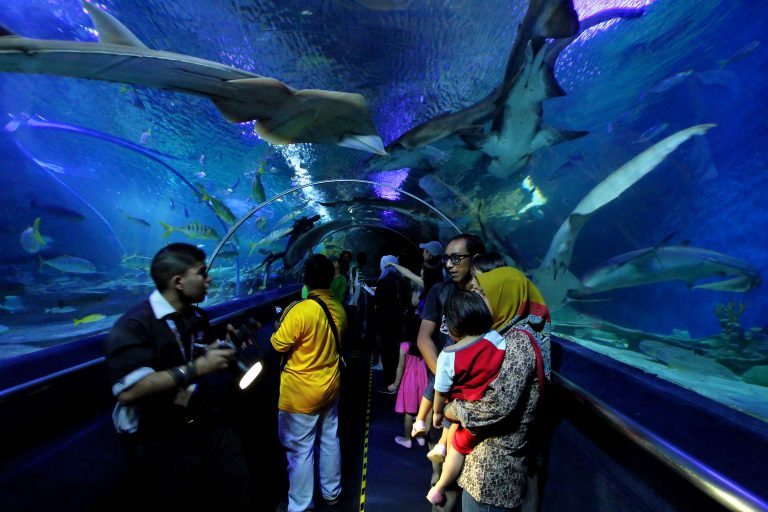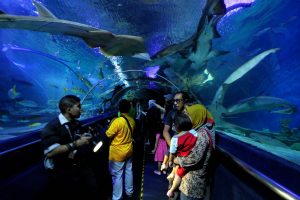 Kuala Lumpur Bird Park
Kuala Lumpur Bird Park is different from any other bird parks because of the concept of free-flight. There are different kinds of bird are living in this KL Bird Park. Visitors will have an exciting experience of watching colorful and melodic birds perching and flying about freely while relaxing in natural and beautifully landscaped surrounding attraction in Kuala Lumpur. KL Bird Park is situated in the picturesque and quiet well-known Lake Gardens, the KL Bird Park is also well called as "World's Largest Free-flight Walk-in Aviary", and it gives 20.9 acres of verdant valley terrain to be traveled.  These birds are breed naturally and so, they have been well-known to these surrounding areas. KL Bird Park is home to more than 3000 above birds from 200 above species, together with the crowned pigeon and the Indian blue peacock.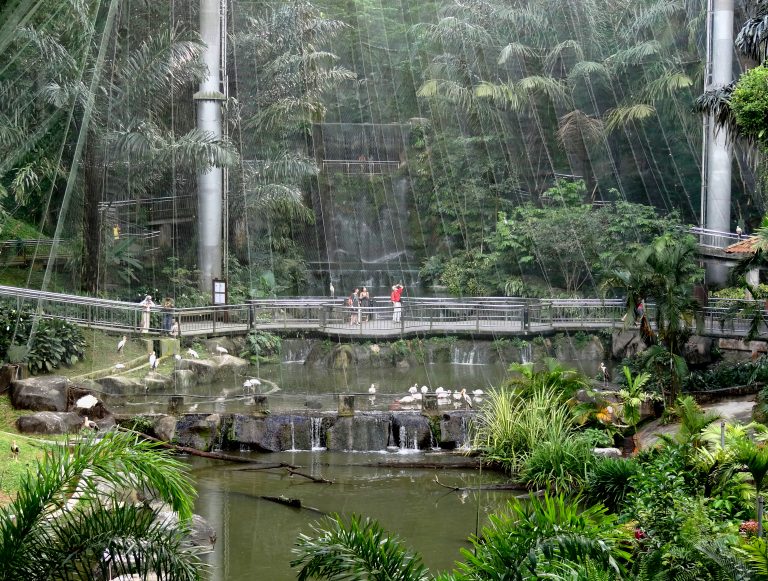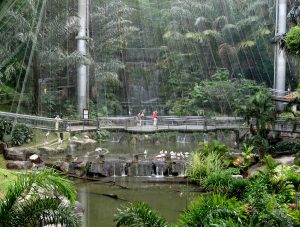 Sri Maha Mariamman Temple
The most traditional Sri Mahamariamman Temple is one of the religious attractions in KL, which stands between two Buddhist memorials in the borders of the Chinatown; Sri Mahamariamman is Kuala Lumpur's first Hindu temple. Sri Mahamariamman is also one of a gorgeous temple of any devotion in the world. The location is not only a holy place for all believers of Hinduism living in the Malaysia also a valued tribute of structural design that is included in the list of national traditional legacy spots. You have to be outfitted properly and take your shoes off outside before entering the temple. Don't forget to carry your camera as taking pictures inside the Temple is permitted. The Sri Mahamariamman Temple in KL is one of the most common temples for all worshippers and tourists.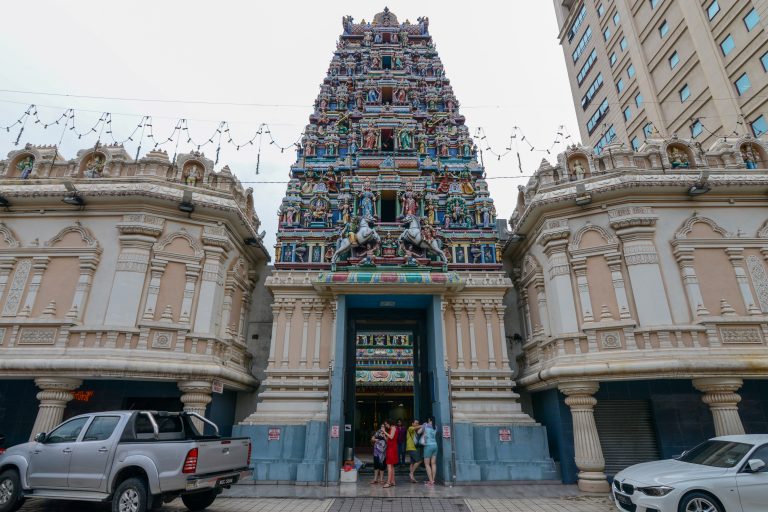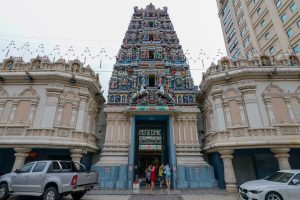 Suria Kuala Lumpur City Centre Mall
Suria Kuala Lumpur City Centre Mall is positioned as the tourist shopping Walhalla of Malaysia. For those that like shopping head to Suria KL City Centre. At the spot, you can find 6 floors covering limitless shopping's from cheap to luxury. There are also lots of restaurants, outlets a food court and snack on site. Suria Kuala Lumpur City Centre shopping Mall is building is positioned next to the Petronas Twin Towers and you can even see part of the buildings through the skylights. Suria Kuala Lumpur City Centre is also very popular attractions in KL city. Tourists that purchase their entry ticket early in the day usually spend some time traveling Suria KL City Centre before their visit to the top of the towers.