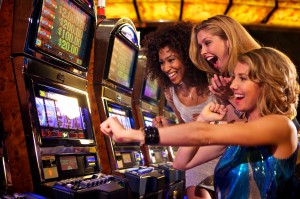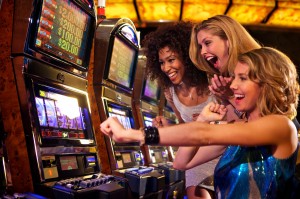 Gambling is one of the most popular leisure and entertainment activities out there. However, it can involve certain risks when you have no idea how to manage it. There are some people who end up losing a lot every time they put their money on the line. On the other hand, you can always turn it to your advantage, as long as you understand the ways to protect yourself and others in case gambling turns out to be a problem.
Understanding the Benefits of Gambling
There may be potential losses when gambling is done the wrong way, but there are also several advantages for you and others if you play your cards right. Here are a few:
1. Promotes A Strong Local Economy
Gambling can help attract a number of people in your locality to engage in business, which can in turn bring in some money for the economy. In fact, several casinos throughout the world have created jobs and opportunities for local people who are in need of a good source of income. By hiring employees, drawing in a large population of tourists and locals who wish to visit the area and coordinating with local businesses, casinos help stimulate growth of local communities.
2. Provides Entertainment
There's a reason gambling is so popular: it can just be plain fun. This is particularly true when you only risk the amount of money that is within your budget and not something you need for your living expenses. You're probably on the right track when the money you gamble with is money that you can also afford to lose. When done responsibly with your friends or family, gambling trips to different casinos can be a fun group activity that everyone will enjoy.
3. The Chance to Win Big
There may always be a risk of losing money while gambling, but with that comes the chance to win a lot of money when the stakes are high. There are many people out there who try to beat the odds and spend more money so they can aim for a bigger prize. If they play smart and have some luck, they can end up gaining more than what they gambled with.
It may be true that winning at gambling is not always easy, and it can certainly be tough for people who tend to gamble on a regular basis. It's a particularly big risk for professional gamblers, but it's inevitable that you'll win at least some of the time when you master the techniques to play the casino games of your choice.
4. Supports the Growth of Government Budgets
This is another excellent benefit that gambling offers to countries that permit it. However, this is only possible once you pay your taxes for your winnings. There are also several lotteries that are run by governments, and these help contribute to the national income. Scratch cards and other lottery games all add up in generating money for various countries annually.
5. It Teaches Valuable Skills
Gambling is a key aspect of human behavior. Mastering the risks involved can thus help prepare you for plenty of other aspects of life. For instance, gambling allows you to think critically before placing a bet, so you will not end up losing more than you should. There are certain tricks that you need to learn, and as you do so, this improves your chances of increasing your gains and avoiding more losses over time. You can then apply these lessons any time you need to evaluate risks and take chances in your day-to-day life and career.
Responsible Gambling
Some people inevitably end up suffering from problems caused by gambling, especially if they never hit the jackpot. These are the people who put their finances, health and relationships on the line because of their inability to manage the risks involved each time they gamble. With this in mind, it only makes sense to make gambling as safe as possible and prevent serious risk to your personal life.
This is where responsible gaming comes in. This is all about staying in control of the amount of money, time and energy you put in when you gamble. Regardless of the games you play, whether it is online or in a brick-and-mortar casino, you need to treat this activity in a way that will not destroy other aspects of your life. It should be regarded as a form of entertainment and not a means of expenditure where you end up spending more than you planned. After all, there are several other responsibilities in your life that you need to attend to instead of simply spending all your money in a casino.
Guide to Safer and More Profitable Gambling
So, after learning about the benefits of gambling and what responsible gambling is all about, it's time to cover some of the ways to make the most out of it and gamble responsibly. Here are some tips on how you can do so:
1. Try to understand that gambling is not a means of earning money
If you want to make the most out of gambling, it's time for you to stop thinking of it as a way of making money. Keep in mind that each time you play in a gambling establishment, whether it is an online casino or a physical one, you can expect yourself to pay out more than you win. Thus, although you may win some money in a casino, you are likely to lose some as well.
Considering the possibility of losses when it comes to gambling, you should look at it as a form of entertainment instead of devoting a huge amount of time and energy to it. Avoid holding false expectations and be realistic when you gamble to spare yourself from massive losses.
2. Gamble only with the amount you believe you can afford to lose
Before you start gambling, you need to set a clear budget. You may, for instance, gamble with money you intend to use for entertainment such as going out for a movie or for some drinks. It is never a good idea to use money that you have specifically allotted for major and significant expenses in the household including your children's education, rent or utility bills. By doing so, you will just end up with financial problems in case you lose too much.
3. If you lose a casino game, just let it go instead of trying to get your money back
One major mistake that people make when they gamble is they end up trying to regain the money they lose no matter what the odds are. In case you lose in a game, never attempt to get it back to the point that you go beyond your limit. As soon as you reach your budget for a game, stop trying to regain the money you have lost to prevent yourself from suffering even more losses.
4. Set your time and money limit – and stick to it
When you play at a casino, determine ahead of time the amount of money and time you are willing to spend on a game. You should be strict and disciplined enough to adhere to your limit since this could prevent you from losing too much money.
5. Gamble only when you are in a good state of mind
Some people choose to gamble when they are upset as a means of diverting their focus and emotions. Unfortunately, you tend to be vulnerable when you are emotional, so you find it very difficult to make prudent choices when you are down or depressed. The moment you lose a game at a time that you are depressed, you may want to keep on playing until you get your money back. Sadly, you're not likely to manage that if you are not making wise decisions considering your unbalanced emotional state. Hence, make a point to gamble only when you are in a good mood and a healthy state of mind.
6. Gambling should never be a major part of your life
There is more to life than gambling. You also have your family, sports, hobbies, career, and other things that fill your life. Thus, you need to make a point of enjoying several other activities instead of making gambling the only thing in your life. Create a schedule of activities, learn to prioritize and do your best to stick to it. This way, you can stop devoting too much of your energy, money and time to gambling every single day.
7. Never pair gambling with alcohol
It is very common for people to drink and gamble at the same time. This is a bad move since gambling under the influence only stops you from making smart decisions. This is less of a problem for those who gamble on mobile slot games than it is for those who go to race tracks and physical casinos, of course, as they invariably have bars on hand to keep the drinks flowing freely – so if you know that cheap drinks are a temptation, try gambling online instead. Being sober is what helps you to look at your priorities, avoid giving in to the urges to keep gambling when you should not, and stick to your budget. To avoid regrets, do your best to maintain a level head whenever you gamble.
Making Gambling a Way of Managing Finances
Plenty of people gamble during their spare time. However, you need to realize that it comes with risks, as well as fun and excitement. To prevent yourself from ending up in trouble due to losing too much money, you need to create a plan to use gambling as part of managing your finances.
First of all, you should come up with a financial management plan before you gamble. Keep track of all your expenses and write these down. Be clear about the activities where you spend your money on a monthly basis, and be accurate as you create this list. You need to be completely aware of where every penny goes, as this is a way to stop yourself from spending mindlessly.
Next, re-acquaint yourself with your financial goals. Perhaps you have jotted down what your goals for the future are – think about your goals for the next year, the next five years or even longer. When you are aware of your goals, you will find more meaning in setting a money management plan since you want to do everything to meet your objectives.
After considering your expenses and financial goals, find a way to create a plan that will help you meet your long-term or short-term objectives. List your monthly salary and expenditures, and try to cut down your expenses if you think you are moving too slowly towards your goals.
By learning these simple tips and techniques involved in responsible gambling, you can make the most out of betting and make sure that it doesn't have a negative impact on your finances or personal life, and instead remains what it should be: a fun hobby.
If you are worried that gambling is becoming a problem for you, take a look at the GamCare website.
Written by Gareth Monet.