Some say that Detroit has gone on to hard times after recently declaring civil bankruptcy. Though this cannot rightfully be denied, it cannot be denied either that the home of Motown and the heart of automotive industry in the US still has things to offer to visitors. Becoming more and more a haven for artists there is a great art scene developing in the lower rent studios and art spaces around the city. A few different things to do in Detroit include.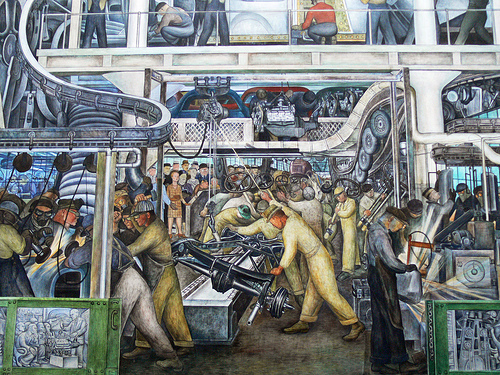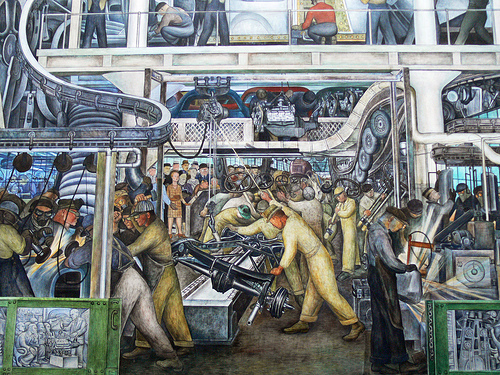 Detroit Institute of the Arts
5200 Woodward Avenue
Dating back to 1885 the Detroit Institute of Arts is a massive complex that includes 100 galleries, an 1,150 seat auditorium and a 380 seat lecture hall. With an extensive and well praised permanent collection that includes works such as Vincent Van Gogh's "Self Portrait" and Diego Rivera's "Detroit Industry." The institute also regularly uses its auditorium to host different Friday night concerts as well as once a month brunches with Bach! Visitors to the institute compare it favorably with art galleries around Europe and the US in far larger cities. What is highly lauded is ipads being given to patrons so they can use them to learn more about the art they are viewing. The museum is closed on Monday and Tuesdays and is open from 10 am to 5 pm the remaining days. Admission costs $8 dollars for adults.
Motown Historical Museum
2648 West Grand Boulevard
From 1959 to 1972 Detroit's Motown record label was a virtual hit making machine. With recording artists under their label such as the Supremes, the Temptations and the Jackson Five Motown helped create an entire genre of music that permanently changed the American music landscape. Now the Motown studios have been altered into a museum to commemorate this trend setting label. The original interior has been kept the same and tour guides can now walk people through Motown delivering tales of the studio in its hay day and the different stars that walked its halls. Perhaps, though the greatest moment to be enjoyed is actually walking into the recording studios where so much hit music was created. The Motown museum can be found on West Grand Boulevard in the Boston Edison Historic District, it is open from 10 am to 6 pm and admission costs around $10 dollars. The museum is closed on Mondays.