There are many people who need to travel from place to place by airplane a lot for personal/ professional reasons. But they have a tight budget all year long. Whatever the reason may be, it won't be a viable option to cancel the flights. So, what can they do to save money? Well, if you're among those people, here's a great site you should check out. The site is named Award Hacker that helps you get the best deals on every flight and save your precious bucks. So, read on as we discuss more this amazing site.

What does this website do?
The website is known for assisting travelers in finding travel codes so that you get the best deals. Such deals are applicable for airline miles or credit card points. Also, you can transfer your points from one program to another and avail your preferred ticket. FYI, the app gives you all these deals by gathering info from various reward programs. It then curates them all in one place so that you can find the best award flight possible right there. That means no need to jump around from platform to platform. This convenience is what makes this site so popular among travel hackers.
How to find rewards using this site?
We have read multiple user reviews where first-timers felt confused regarding the use of this site. Well, it's true that sometimes it could get a bit puzzling. But once you get used to it, it's no big deal. If you happen to be a newbie yourself, don't worry. Follow these simple steps below to initiate an award search on the site:
First, go to the 'From' tab and enter the city you're currently in.
Next, navigate to the 'To' tab and enter your destination.
From the 'Route Type' drop-down menu, pick how your route is going to be (One Way or Round Trip).
After that, open the drop-down menu 'Cabin' and select your cabin type (Economy, Premium, Business, or First).
Now, select your desired number of stops from 'Stops' (Nonstop, Up to 1 stop, or Up to 2 stops).
Lastly, click on 'Frequent Flyer Programs' to select the reward programs you want to search for.
That's it! Now, you will see all the available cash-saving options right on your screen. Opt for the selection that best suits your needs.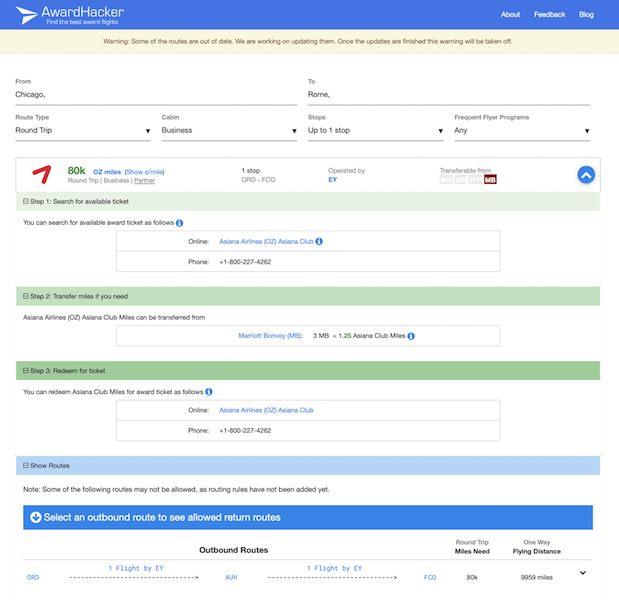 Is the site safe?
Yes, it is. The site is a legit tool to find the best deals on flights. That's the reason why a ton of budget travelers have wholeheartedly embraced the site. However, as we already mentioned, first-timers may have some difficulties using the site. It's because all the info is confined in a small area. But other than that, the website is perfectly safe to use.
Conclusion
Above, we gave you enough info about this awesome app for budget travelers to save money on every flight. Don't hesitate any further and start using this site today. You would be surprised to see how many air miles you put to good use.