Ottawa is a lovely planned city that was designed to house the government of Canada and satisfy tourists. Okay, perhaps the latter is a by product of great city design, but never the less there is much to see and do in Ottawa. It's nearly impossible to miss the iconic parliament buildings and the equally impressive Rideau Canal. Beyond those sites the city boasts many varied museums, galleries and restaurants. A trip to the national capital of Canada is assured to grace visitors with a deeper perspective of Canadians as well as the pleasure of a lovely city. Things to do in Ottawa include.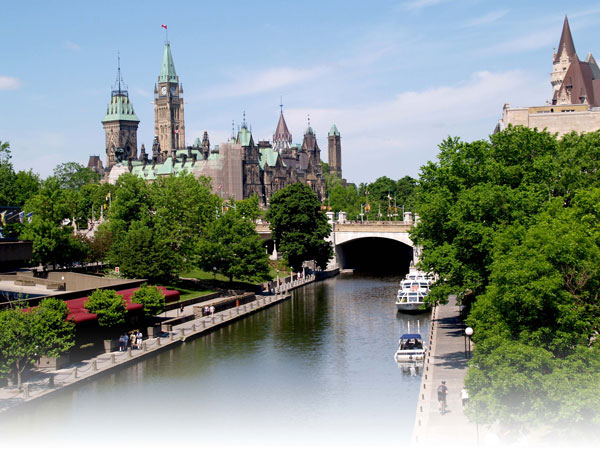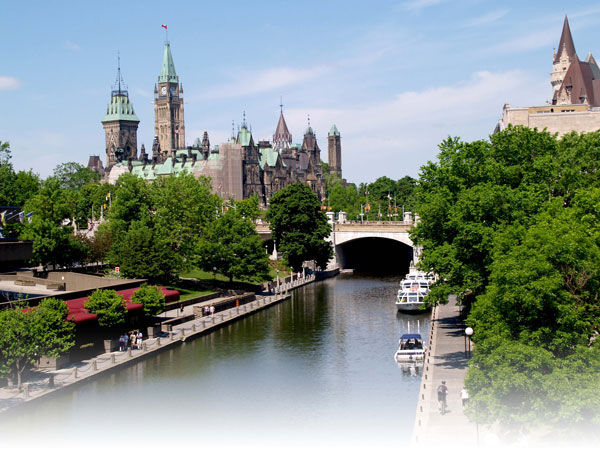 Rideau Canal
Before becoming one of Ottawa's central attractions the Rideau Canal enjoyed a storied history in the nation's capital. Constructed between 1826 and 1832 the Canal was initially intended as precaution against any further American invasion. The War of 1812 between Canada – then a British colony – and the United States highlighted that the American's had intended to cut off the St Lawrence River to stymie communications and commerce for the Canadians. The Rideau Canal developed a link between Montreal, Ottawa, and Kingston that spans several hundred miles and would have allowed commerce if the American were able to do this. In contemporary times the Canal has become a UNESCO World Heritage Site and one of Ottawa's most beloved features.
Snaking through the center of Ottawa the Rideau Canal enjoys varied usages depending on the season. In the summer time it is filled with boats and becomes the center of several summer time parties that culminate with the Rideau Canal Festival. In the winter the canal becomes a mammoth skating rink that spans 4.8 miles. If it gets cold out the length of the ice is lined with hot cocoa and snack stands. Visiting the Rideau Canal is always free, but if you require skate rental that will cost around $15 dollars.
National Gallery of Canada
380 Sussex Drive, Ottawa
Housed in a building considered a work of art in its own right the National Galley of Canada is a must for all art lovers out there. Easily recognizable by its proximity to Parliament Hill, as well as by the massive spider sculpture in its entrance, the National Gallery attracts legions of visitors each year. Inside you will find works by such renowned master as Da Vinci, Picasso and Michelangelo. This being Canada, there are also works by several Canadian master as well such as Antoine Plamondon and Benjamin West. Each year several varied exhibits are put on. The National gallery is open each day between 10 a.m. and 5 p.m every day in the summer and Tuesday through Sundays in the winter. Entrance to the permanent collection is $9 dollars, while visiting the special exhibit and permanent collection costs $15 dollars.