Hello, fellow traveler!
Picture this. You're cruising along a winding road, the sun gently warming your skin through the open windows, and a gentle breeze sprinkling the scent of the sea in the air – and then, suddenly, you see it. Costa Rei, a hidden gem nestled off the southeastern coast of Sardinia, sprawling before you like a perfect postcard picture.
Costa Rei, my dear friend, isn't just another Italian coastline – oh no! It's a generous slice of paradise wrapped up in shades of emerald and sapphire, edged with miles upon miles of pristine golden sands. If you've been in search of an undiscovered sanctuary away from the hustle-bustle where natural beauty casually coexists with rich culinary traditions, you've hit the jackpot.
Stepping into Costa Rei, you'll immediately be engulfed by an old-world charm. The neat stone-built houses, the narrow, winding roads paved with a mosaic of cobblestones, and the inviting smiles of locals – it's the kind of simplicity that instantly warms your heart. Don't believe me? Just wait till Mama Rosa from the corner bakery greets you every morning with a fragrant loaf of pane sardo!
Now, don't be fooled by its quaint cosmetics. Costa Rei is far from being idle, and the variety of experiences it offers is nothing short of impressive. From languid afternoons spent sunbathing on its beautiful beaches, Savoury seafood feasts so fresh you'll wonder if the chef caught the fish himself, vibrant local festivals that have the whole town abuzz, to peaceful hikes revealing breathtaking panoramas – it's a symphony of delightful surprises!
As we embark on this journey together, my commitment to you is this – to let you in on all of Costa Rei's secrets, unearth its mysteries, and piece together an escape so enchanting, it will make a temporary dweller out of the most restless wanderers.
Prepare your suitcase, my friend, and let's dive into the myriad of experiences that Costa Rei has in store for us!
Quick facts about Costa Rei
Let me share something about one of my favorite places on Earth– Costa Rei, Sardinia. You'll probably be as excited as I was when I first discovered it! So, saddle up, dear friend, and journey with me through these riveting facts about Costa Rei.
Location, location, location! Costa Rei lies in the southeastern corner of Sardinia. Bordered by Capo Ferrato in the north and Punta Molentis in the south, it's majestically nestled between the Tyrrhenian Sea and the hills of Sarrabus. Just imagine the spectacular view!
Spectacular Seaside: The crown jewel of Costa Rei is its stunning, eight-kilometer-long beach. In my countless travels, I've rarely seen anything to match its astonishing beauty. Soft white sands kissed by sparkling turquoise waters – a sight for sore eyes, I tell you!
It's All in the Size: Costa Rei isn't a bustling metropolis, but that's part of its charm. It's a petite paradise that spans just over 10 square miles. My favorite pastime? Exploring its quaint streets on foot – nothing beats this!
Population: Costa Rei has approximately 281 inhabitants. But don't let those numbers mislead you. The warmth of the locals here? Worth millions! From cafe owners sharing stories of their famous Tiramisu recipe to neighbors helping you with directions, everyone's got a story to share.
Climate: Costa Rei enjoys a warm Mediterranean climate. Think shimmering sunny days for the most part of the year and mild winters that won't send you scurrying for a heavy coat. So, my dear friend, be prepared for some fantastic tan lines!
Cultural Delight: Not far from the beach, you can find the Nuraghe (stone towers) of Piscina Rei, echoing the area's rich history – see, it's not all about sunbathing! There's an entire tapestry of civilization to unwrap here.
Gosh! Talking about Costa Rei makes me nostalgic. It's a magical place where time slows down, and the cares of the world seem to slip away. Pack up, my friend, Costa Rei, the seaside queen, eagerly awaits your visit. After all, discovering Costa Rei isn't just about visiting a place; it's about immersing yourself in an unparalleled experience. Excited yet? Let's keep exploring!
Geographical Charm
Time to pack your imagination and whisk away to another spectacular element of Costa Rei – its geographical charm! Trust me, Costa Rei is no less than a canvas painted by nature herself. Remember our picnic at the Grand Canyon? The awe sprouted in us, as we marvelled at a landscape so majestically different! Well, prepare for a similar yet uniquely distinct experience in Costa Rei.
A Shimmering Coastline Just For You
Costa Rei's coastline, stretching around 8 kilometers end-to-end, steals the show by leaps and bounds! It's a keen surfer's dream and a sunbather's paradise all at once. The sands here? Oh, they glitter like sprinklings of gold under the Sardinian sun, warm and soothing against your feet. Remember how we used to love building sandcastles as kids? I promise, no place better than Costa Rei's golden sands to relive that joy!
Crystal Clear Depths
Speaking of the waters, they're as clear-as-crystal. Between this varied palette of blues, right from turquoise to deep navy, you'll find yourself lost and found all at once, much like our unforgettable scuba diving adventure in Phuket, remember?
Rest in the Embrace of the Hills
We haven't even begun talking about the stunning backing of hills touching the margin of this coastal dream. Lush green, dotted generously with wildflowers, these hills make for a picture-perfect backdrop against the alluring turquoise sea. They are as inviting as the Chianti hills were during our Tuscany trip!
The Joy in the Air
Lastly, my friend, the climate. I must say, Costa Rei lives up to the Mediterranean dream – sun-soaked, warm, inviting, and as refreshing as that sweet, cool breeze we reveled in during our sunset hikes in Santorini.
Stepping into Costa Rei is like leaning into a majestic painting – every detail perfectly placed, every color popping in vibrant harmony, each part building up a spectacular whole. It's a place where nature has spent generous time at the easel, my friend. Just imagine – sun, sand, clear waters, beautiful hills, perfect weather – everything dialed to perfection. Start packing, pal! Let's make memories against the awe-inspiring backdrop of Costa Rei. Shall we?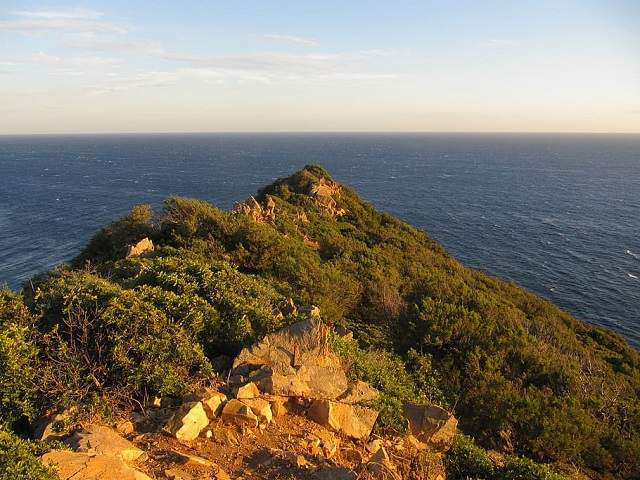 Beautiful Beaches
Ah, my dear friend, let me whisk you away on a journey to one of my most cherished corners of the globe – the stunning beaches of Costa Rei in the serene island of Sardinia. Its beaches are pure poetry, my friend. Allow me to paint a picture with words as vivid as the colors of this paradisiacal destination…
Costa Rei, Sardinia's Seaside Treasure
This picturesque town is nestled on Sardinia's southeastern coast, a place where the azure waves lightly kiss the powdery sands. It's a sun-kissed locale, ripe for both relaxation and thrilling water sports.
Heavenly Beaches Awaiting Your Footprints
In this enchanting coastal paradise, you're spoiled for choice when it comes to beautiful beaches. Let me take you through my personal favorites:
Spiaggia di Costa Rei: Picture an endless stretch of golden sand to saunter along. Graced with crystal clear waters that captivate your gaze, it's a delightful spot for both lazy sunbathing and thrilling water sport activities. Remember the sunscreen and pack a good book!
Cala Sinzias: A delightful nook perfectly cocooned between the sea and the lush hills. Its tranquility is a balm to the soul. Here, the azure depths make for unforgettable snorkeling experiences. I'd recommend going early to secure a good spot!
Piscina Rei: A beach enriched with shallow waters, making it an ideal playground for families. Don't forget to pack sand toys for the little ones. Ah, the sandcastles I've built here with my own…
Enough about my nostalgic flaneuring through these magnificent shorelines – it's time for your own stories to unfold.
Unleash the Adventurer in You
Now, if you're looking for a dose of adrenaline, you're in the right spot. Costa Rei's beaches are a hot hub for water sports. Kite-surfing, paddleboarding, snorkeling – you name it. Here's a quick tip to preserve these treasured beach memories: a waterproof camera for those underwater shots.
Pack Your Bags and Make Memories
Costa Rei is a place where each grain of sand tells a tale – the capers of children at play, the tranquil lounging of sunseekers, the swift dances of water sport enthusiasts. Don't just sift through my memories and tales, add your chapter to the unfolding saga of Costa Rei.
So, I implore you, friend, set your sights on Costa Rei's bountiful seaside. Let the beaches be the canvas for your very own unforgettable adventure. It's time for you to discover what makes Costa Rei's beaches the crown jewels of Sardinia. Go ahead, explore, engage, and above all – enjoy!
Local Flavors of Costa Rei, Sardinia
I hope you're hungry, because we're about to take a gastronomic dive into the mouthwatering world of Costa Rei's unique cuisine. Just as its azure waves are a symphony for the eyes, its local flavors play a delightful serenade for the palate!
A Culinary Journey like No Other
Costa Rei is more than stunning landscapes, it's a veritable banquet of flavors. You remember our food trails in the streets of Marrakech? Expect a similar gastronomic rollercoaster here, only with the quintessential Mediterranean charm. Food here is tradition, love, and an explosion of flavors all in one.
Shall we dive into a culinary exploration of unique Sardinian dishes you must try?
Culurgiones: It's impossible to start any Sardinian feast without mentioning these handcrafted pasta pockets. Stuffed with creamy potato and pecorino cheese, they're a bite of heaven with every mouthful.
Porceddu: Pork aficionados, rejoice! This slow-roasted suckling pig is marinated in a mix of local herbs and served with a crispy skin. Remember our barbecue grills in Texas? Think of porceddu as its Sardinian cousin, only more lip-smacking.
Sebadas: To round off any rich meal, a dessert is a must. Sebadas, my good friend, are an enchanting blend of sweet and savory – cheese-filled pastries glazed with local honey. Simply delectable!
Where to Savor these Gastronomic Gems?
There's no dearth of spots in Costa Rei where you can enjoy these dishes. Here are a couple of eateries that stand out for me:
Sa Cardiga e Su Pisci: Nestled by the sea, it's an idyllic spot to savor the fresh catch of the day, prepared with traditional Sardinian flair.
Su Tostoini: Looking for a mix of the old and the new? Their innovative menu makes classic Sardinian dishes excitingly contemporary.
My dear friend, Costa Rei is waiting, nestled in the embrace of pristine beaches, inviting hills, and a cornucopia of flavors. As you wander through its lands, don't forget to take your taste buds on a journey, too.
So, pack your appetite, as your gastronomical adventure in the heart of Sardinia beckons. Feast on Costa Rei, for it sure has a lot to offer!
Unraveling the Rich Cultural Tapestry of Costa Rei, Sardinia
Today, we're not just visiting Costa Rei, we're time-traveling. You and I, let's unveil this Sardinian town's rich history and cultural legacy. Remember our jaunts through the cobblestone lanes of old European towns? This is going to be just as enriching, if not more.
The Origin Tale of Costa Rei
Costa Rei's roots run deeper than the beautiful beaches we've savored. Its history is a fascinating tale, a symphony depicting the harmony between human civilizations and natural beauty. Archaeological evidence indicates habitation since the Nuragic era – quite a testament to Costa Rei's timeless allure!
Stepping into the Stories of Stone
Now, let's explore the town's hallowed historical locations:
The Nuraghe Piscinas: This Nuragic architecture marvel is a bona fide time portal to the Bronze Age. Surely, these stone structures tales could fill books!
The Tomb of the Giants, Is Concias: This megalithic gallery grave is as intriguing as its name suggests. A gentle reminder that the past never really leaves us, doesn't it?
Encountering Costa Rei's Local Customs and Traditions
Taking a leap from stone relics to living traditions, let's immerse ourselves in the rich tapestry of local customs:
Ferragosto Celebrations: Join in the Ferragosto festivities held in August. A spectacle of traditional Sardinian horse riding, music, and dance awaits you. And of course, the food—oh, the glorious food!
Artisan Magic: Another immersive experience is discovering the local artisans' magic. Pottery, weaving, and intricate filigree work echo the mastery of generations. One of those handwoven baskets, my friend, could be a keepsake to cherish.
A Cultural Odyssey Awaiting You
Just as we know the sun for its warmth, Costa Rei should be known for its enduring cultural richness. It's a beautiful harmony, dear friend—unspoiled nature blending seamlessly with centuries-old history and cherished traditions.
So, get your explorer's hat on! It's one thing to laze on the sandy beaches, another to sip the soul of a place, soaking in its cultural essence. I assure you, this cultural odyssey through Costa Rei would be a splendid addition to your trove of travel tales!
Ready to create your own history with Costa Rei?
Embracing the Variety of Costa Rei, Sardinia: Activities and Attractions Galore!
Today, we'll traverse not just the delightful streets of Costa Rei but also the thrilling avenues of adventure, relaxation, and sightseeing that this gem of Sardinia has in stock for visitors.
Aquatic Thrills You Can't Miss
Does the iridescent blue expanse of Costa Rei's waters beckon you like they do me? Good news! Here's a splash of water sports that await you:
Scuba Diving: Dive in and fraternize with the vibrant marine life. You remember our diving adventure in the Great Barrier Reef, right? This one's just as grand!
Wind Surfing: Ride the sea breezes on a surfboard. Challenging yet exhilarating!
On Foot and On Trail
Preferring terra firma for your adventures? No problem!
Hiking: Jungle trails or coastal paths, choose your route. The panoramas? They are Costa Rei's gift to you.
Bird Watching: Pack your binoculars! With its diverse birdlife, Costa Rei is an ornithologist's paradise.
Soaking in the Sights
Looking for a relaxed day filled with sights and stories?
Historical Sites: You'll love meandering amidst the Nuraghe ruins and Megalithic structures. It's a walk through history!
Scenic Drives: Drive around Capo Ferrato and Serpentara Island, friend. The epithet of 'Scenic' scarcely does justice to their beauty!
Leisurely Activities to Complete Your Experience
In Costa Rei, even leisure smells of adventure.
Local Festivals: Dive into the local culture by attending their vibrant festivals. Remember, when in Sardinia, celebrate as the Sardinians do!
Shopping: Bring home a piece of Costa Rei. Local markets brimming with artisanal crafts and local produces make for perfect souvenirs!
It's evident, isn't it, how Costa Rei is a playground for the adventurous and a haven for those seeking tranquility. Channel your inner explorer or sit back and let the town's charm wash over you; the choice is yours to make!
So, my friend, lace up your boots, pack your spirit of adventure, and prepare to collect unforgettable memories at Costa Rei. Adventure calls, are you ready to answer?
Your Home Away From Home in Costa Rei, Sardinia: A Comprehensive Accommodation Guide
Embarking on a journey, dear friend, starts not just with booking a ticket but also finding a place that feels like home in an unexplored land. So, pack your bags, because we're heading on a quaint 'accommodation exploration' in Costa Rei!
A Spectrum of Comforts
Just like the vibrant houses we admired in the Danish countryside, accommodations here in Costa Rei are diverse, catering to different tastes, preferences, and budgets.
Hotels: Sleek, modern, and brimming with amenities, Costa Rei's hotels are like oasis of comfort amid your adventures!
Beach Resorts: Dreaming of waking up to splashing waves? Beach Resorts with their exotic sea-facing rooms and private beach access are where you need to be.
Vacation Rentals: Seeking a home-like flavor? Vacation rentals, my friend, guarantee privacy and a personalized space to retreat after an active day.
Recommended Stays
A handful of stays truly stand out in Costa Rei. Let me share some recommendations:
Hotel Garden Beach: Luxury meets tranquility at this sophisticated beach resort. Remember how much we loved the seaside spa in our Bali trip?
Albaruja Hotel: Nestled amid greenery yet a stone's throw away from the majestic beaches, this hotel is all about location and comfort. The complimentary breakfast had me at "hello"!
Villas Resort Hotel: Their tastefully decorated rooms and inviting pool remind me of the villa in Tuscany. A slice of paradise, indeed!
And if you're looking for the charm of a vacation rental–
Villa Maris: A cozy villa overlooking the sea that's well-equipped for families. Even though we, as explorers, don't spend a lot of time indoors, this villa tempts you to just stay in for a day!
Whether it's the luxurious charm of a resort, the convenience of a hotel, or the home-like warmth of a vacation rental, every traveler finds a resting spot in Costa Rei. So, book your very own nook and settle in to enjoy the magic of Costa Rei firsthand.
Now, tie your laces, sling that backpack, and rev up your adventure engine! A spectacular panorama of cultural, gastronomic, and visual wonders is waiting for you in Costa Rei. Ready for the memorable stay of a lifetime? I know I am!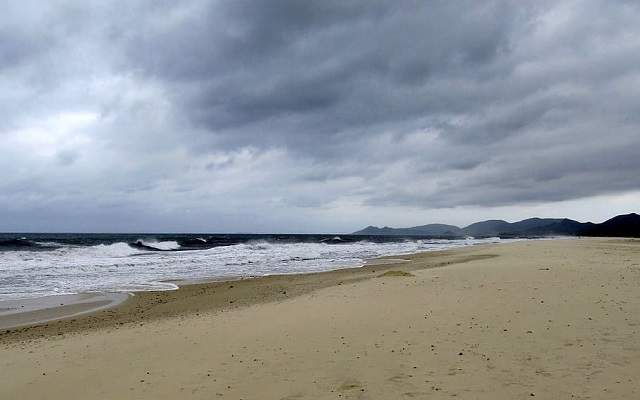 Crucial Travel Tips for Your Costa Rei, Sardinia Adventure
Just like any seasoned adventurer, you understand that preparation is the key to a successful journey. Today, we'll stitch together a quilt of handy travel tips, insights, and nuggets of wisdom to ensure a seamless jaunt through the fascinating tapestry of Costa Rei.
Minding Your Moolah
First off, let's talk money.
Currency: The official currency is the Euro (€). While cards are frequently used, carrying some cash for local markets is prudent. Remember our adventure in Paris' Flea Market, searching for an ATM?
Understanding Local Laws and Customs
Treading lightly is part of being a conscientious traveler.
Dress Code: Like in many European towns, it's customary to dress modestly when visiting religious sites. A little awareness goes a long way in respecting local sentiments.
The Siesta: Embrace the local tradition of an afternoon relax break, 'riposino.' Many shops close for a few hours in the afternoon. Use this time perhaps for a siesta of your own!
Navigating the Terrain
Here's my take on getting around with ease:
Public transports or car rentals: Costa Rei is well-served by public buses. Yet, renting a car can give you the freedom to explore at your own pace. Our California road trip wouldn't have been half as memorable without that rented convertible, would it?
Walking: Quite a few attractions are within comfortable walking distances. Walking, after all, is a traveller's best friend!
Health and Safety Measures
Travel Insurance: This faithful companion of a smart traveler covers unexpected hiccups.
Sun Protection: The Sardinian sun can be potent! Sunscreen, hats, and sunglasses are more than stylish accessories here.
And lastly, remember—learning a few local phrases can open doors and hearts. A simple 'Buongiorno' (Good day) or 'Grazie' (Thank you), shared with a warm smile, can enhance your Costa Rei experience manifold.
Expect the unexpected, dear friend! That's what our travels have taught us, right? So, pack these tips with your gear, triple-check everything, and weave the most unforgettable memories in Costa Rei.
Ready to go beyond the typical, and embrace the magical in the heart of Sardinia? Let the adventure begin!
Discover Your Own Paradise in Costa Rei, Sardinia
And so, dear friend, we reach the end of this little storytelling journey, having navigated the labyrinth of enchanting lanes, turquoise waters, and sun-drenched landscapes of Costa Rei. But hey, don't let a sense of completion evade you. Rather, consider this as the beginning of a whole new journey – your very own Costa Rei adventure!
Remember the swirl of emotions we felt overlooking the Grand Canyon together? Picture that, yet dipped in the hues of the Mediterranean – a palette of deep blues, thriving greens, and golden sands. That's what awaits you in Costa Rei.
Tread gently on the time-worn trails, immerse your senses in the heartbeat of local markets, and give in to the hypnotic cadence of the waves. Add your own stories to the rich tapestry of traveler tales spun in this Sardinian paradise.
Think about those pleasant evenings spent reminiscing our globetrotting adventures? Imagine trading those tales against a backdrop of the most magical sunset, while the sweet smell of the sea fills the air. That's Costa Rei for you.
Rest assured, no journey to Costa Rei ends with the departure. The whispers of the waves, the luminous sunsets, and the heartfelt laughters you'll share, will forge Costa Rei into an unforgettable corner of your memory.
My friend, the greatest charm of travel lies in seeing, hearing, and feeling a place firsthand. Costa Rei is calling. Are you ready to answer with a joyous heart, open arms, and a spirit brimming with adventure? I know I am.
So, here we are. Breathless with anticipation, excited for the unraveling, eager to claim that slice of paradise. Costa Rei is waiting. Shall we embark on a journey to remember?